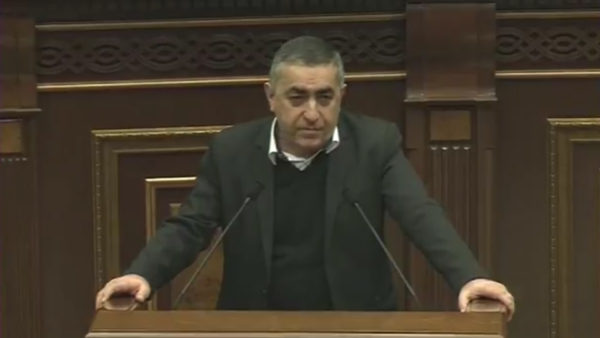 YEREVAN, NOVEMBER 14, ARMENPRESS. The Armenian Revolutionary Federation (ARF) faction of the Parliament will not obstruct the adoption of the 2019 state budget draft. The faction lawmakers will vote in favor of the draft, ARF faction head Armen Rustamyan said during the debate of the draft in the Parliament, Armenpress reports.
"I think the current Parliament will not hinder the adoption of the budget draft. No activity of the government has ever been obstructed in this Parliament. And this logic also needs to be applied now. Of course, we will vote in favor, given that there is no need to create problems for the future process", he said.
As a reason for voting in favor of the draft he highlighted the fact that the base pension is added by 10.000 AMD. He said it is necessary to clarify in what cases the person is considered poor and added that the future leadership has a lot to do in this regard because poverty should be eliminated.
"It's a transitive budget which we must transition to the next government. The parliament, which approves that, will not have an opportunity to control it", Armen Rustamyan said.
He expressed hope that the new Parliament will control the implementation of the budget, and the new government will implement its main components.
Edited and translated by Aneta Harutyunyan