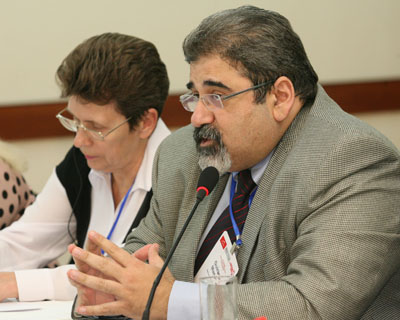 Head of ARF-D International Secretariat Giro Manoyan participated in the "Wider Europe" International Conference that was convened on November 18-20, in Bishkek. The Conference was dedicated in the promotion of Parliamentary Democracy in Kyrgyzstan and was organized by the Ata Meken Socialist Party of the country and the Social-democratic Party of Sweden. Among the participants were delegates from the socialist and social-democratic parties of Kyrgyzstan, Tajikistan, Kazakhstan, Belarus, the Russian Republic, Moldova, Georgia, Armenia, Latvia, Estonia and Sweden as well as Kyrgyz parliamentarians and NGO representatives.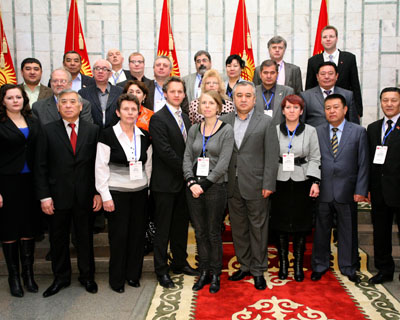 The participants had the opportunity to learn firsthand about the political, social and economical situation in Kyrgyzstan, past and present reforms taking place as well as about the relations between the Kyrgyz majority and the Uzbek minority of the country. On their part, the participants presented the political situation in their respective countries.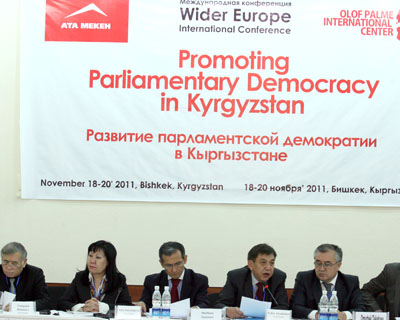 Roza Otunbayeva, acting President of Kyrgyzstan and Head of Ata Meken Party received personally the foreign delegations and gave specifics about the expulsion of former President Bakyev, in 2010 following peaceful demonstrations and the constitutional amendment about the change from a Presidential to a Parliamentarian system of governance. The participants held various meetings with Kyrgyz Parliamentarians.