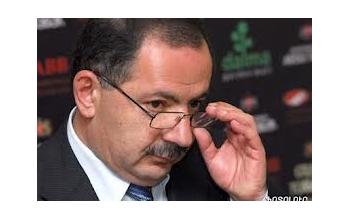 (a1plus.am, 29 March 2013) – Dashnakstutyun calls on the HHK to be reasonable
The Republican Party of Armenia (HHK) has offered the other factions in the National Assembly to unite and demonstrate tolerance in order to participate in the NA special session.
"We got acquainted with the offer and expressed our viewpoint. It is not acceptable to us in its present content as it does not suggest answers to many questions," said Aghvan Vardanyan, Secretary of the Armenian Revolutionary Federation – Dashnakstutyun.
He says Dashnakstutyun is for convening a special session but with a more serious agenda that implies amending the Electoral Code in the first year, Constitution in the second year and calling early elections in the third year.
Aghvan Vardanyan also suggests that the opposition be given controlling positions.
"In that case, the opposition will do everything that you work properly. You will also be keen on doing your work perfectly," he said.
Dashnakstutyun sent its proposals and recommendatiosn to the HHK long ago. In reply, the HHK called for tolerance and unity.
Dashnakstutyun calls on the HHK to be reasonable and start radical changes.