The 12th Congress of the Young European Socialists (YES) was held in Winterthur, Vienna from April 9-12. The Armenian Youth Federation was represented by Aren Kertechian (France) and Sarineh Abrahamian (Netherlands).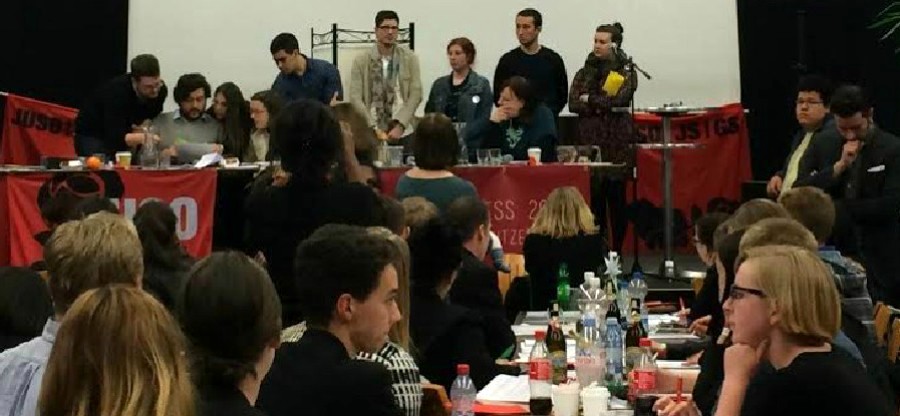 The Congress is the highest assembly of YES with main responsibilities the adoption of budgets and accounts, the adoption of the activity plan for the period until the next Congress and the election of a new presidium. The Congress also examines and decides on membership status issues.
Outgoing YES President Kaisa Emilia Penny gave the opening remarks, followed by IUSY Secretary General Evin Incir who urged all, to take part to the IUSY World Congress this May, in Yerevan.
AYF has been active in YES (formerly ECOSY) for almost two decades holding an observer status within the organization.
The consistent efforts of the ARF-D Youth Office and the AYF European Foreign Affairs Committee which lasted more than a year bore their fruits during the 12th Congress where AYF's status was unanimously upgraded to full membership.
Taking the floor the AYF representative thanked the Congress and stressed the unique significance that this decision carries for the members of AYF since after a long period of being active with an observer's status they have now the ability to take part with a full membership. It was also mentioned that the AYF is hopeful that a new strategy will be formed within the socialist youth organizations and the fight for a just and equal world will be better coordinated. The representative said that while a perfect world is perhaps not feasible yet a better one is realistically possible.
At the end of the Congress Laura Slimani (France-MJS) and Nina Zivanovic (Serbia-SDY) were elected YES President and Secretary General respectively.
The newly elected French President during her first speech greeted AYF's full membership and underlined the special importance of the timing of this decision considering that it was taken during the Centenary year of the Genocide of the Armenians.
It is noted that the majority of the Congress voted for the suspension of Azerbaijan's SDYO due to its non-active performance, and to the fact that for the past year it wasn't made possible to establish contact with that organization.
ARF-D Youth Office
April 14, 2015