BUDAPEST—The 10th Congress of the Party of European Socialists (PES) approved the Armenian Revolutionary Federation – Dashnaktsutyn's (ARF-D) membership in the organization as an observer member.
The Congress, which took place in Budapest on June 12-13, also approved the accession of Georgia's Georgian Dream Party, as well as socialist parties from Egypt, Morocco, and Italy.
"As a member of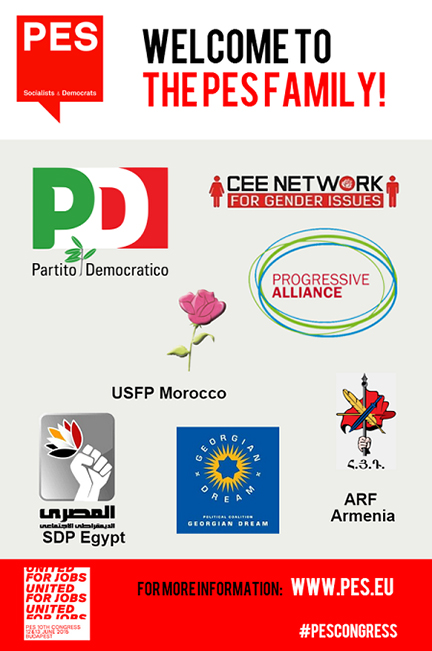 the PES, the ARF-D is presented with new opportunities for cooperation with other European socialist organizations," said ARF-D Bureau member and leader of the ARF-D faction of the National Assembly of Armenia Armen Rustamyan.
During the Congress, the PES also elected a new leadership, with Sergei Stanishev of the Bulgarian Socialist Party re-elected as president.
The Congress also adopted, by unanimity, three resolutions—"United for Jobs," "United for Democracy," and "United for Peace."
The PES brings together the Socialist, Social Democratic, and Labor Parties of the EU. There are 32 full-member parties from the 28 EU member States and Norway. In addition, there are 11 associate and 10 observer parties.
The PES aims include the strengthening of the socialist and social democratic movement throughout Europe; contributing to forming a European awareness and to expressing the political will of the citizens of the EU; defining common policies for the European Union and to influence the decisions of the European institutions; and leading the European election campaign with a common strategy, and a common candidate to the European Commission Presidency.