ARF-D Leader: 'I Do Not See [the Law] as a Danger to Our 'Traditional' Family Values'
(ARMENIAN WEEKLY) YEREVAN—Armenian Revolutionary Federation-Dashnaktsutyun (ARF-D) Supreme Council representative Aghvan Vardanyan said on Thursday that a proposed bill against domestic violence is not a threat to traditional Armenian family values and that the ARF-D will support the adoption of the law.
"The heated discussions and the many opposing views—even regarding our society's value system—are evidence that problems exist within our society. Any manifestation of violence is reprehensible, especially if it is taking place in the family," Vardanyan noted during an interview with Yerevan-based Yerkir Media.
According to Vardanyan, a law against domestic violence is crucial for Armenia. He noted that the ARF-D will suggest minor amendments and clarifications to the law.
Vardanyan said that he would like to see more emphasis put on the prevention of domestic violence, I particular.
In the interview, Vardanyan said that the ideas of traditional, national values have been widely discussed since the proposed bill was announced, and that there is a difference between real national values and what he called "pseudo-nationalism."
"Unfortunately, pseudo-nationalism—which does not stem from our traditional image, our national ideology, or our worldview—is often more prevalent [in Armenia]," Vardanyan said. "The ARF-D has a value system and it is not pseudo-nationalism."
According to Vardanyan, the Armenian people have historically been very progressive. "Unfortunately, the absence of statehood, our environment, and our surroundings have often taken us off track. In this regard, I believe that the idea of domestic violence prevention actually stems from our national ideology. The system of values of [12-13th century Armenian scholar and priest] Mkhitar Gosh, who addressed this very issue; of [Armenian mystical philosopher, and theologian Saint Grigor] Narekatsi, [Catholicos Nerses] Shnorhali—not of today's rabiz singers, or pseudo-nationalists," he noted.
Vardanyan went on to say that domestic violence must be prevented, to ensure a healthier society. The ARF-D leader also noted that he agreed with Gyumri-based Archbishop Mikael Ajapahyan—a high-ranking clergyman of the Armenian Apostolic Church, who recently voiced support for government efforts to combat domestic violence—and Armenian intellectual Ruben Babayan, who recently called for further awareness and education surrounding domestic abuse.
"There are families full of love and harmony and there are families in which the most extreme cases [of domestic violence] manifest. These [cases] must be prevented," Vardanyan noted.
According to Yerevan's Women's Resource Center, more than 50 Armenian women have been beaten to death or otherwise killed by their husbands or other relatives in the last five years. "This trend shows no signs of decline… I think this is a very serious number and this process [of a enacting a law] must not drag on further," said representative Anahit Simonian.
The proposed law was drafted by Armenia's Justice Ministry last year. If passed, the bill will introduce criminal and administrative liability for specific cases defined as domestic violence. It would also obligate the state to protect victims by providing them with special shelters or banning their violent spouses from approaching them and their children.
*** *** ***
ARS Fully Supports Domestic Violence Bill in Armenia
The Armenian Relief Society (ARS) welcomes the decision to enact a law aimed at combating domestic violence in the Republic of Armenia.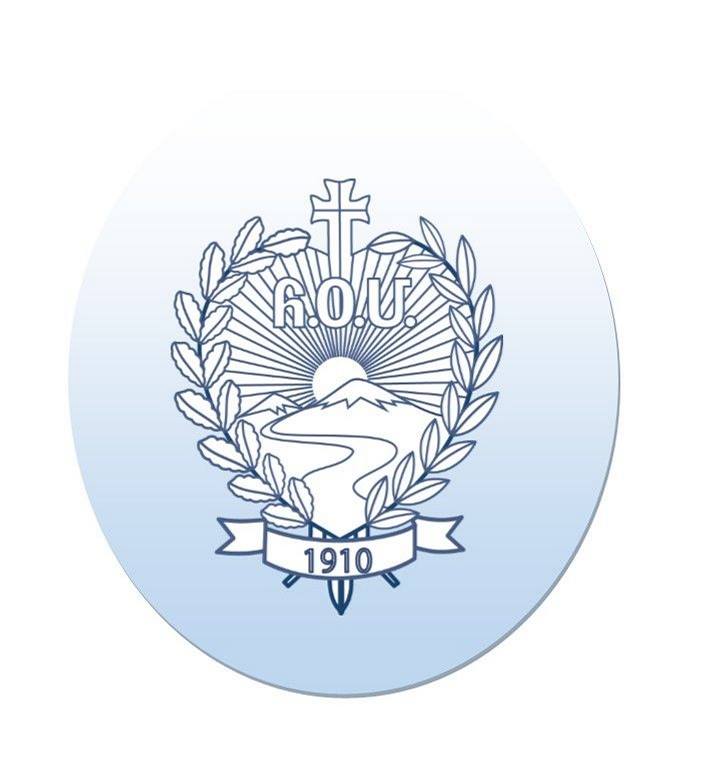 As a country that takes pride in having given women the right to vote during the Independent Republic of 1918—and also having appointed a woman to a diplomatic post at a time when women in most of the developed world did not have the right to vote—this bill comes at an important stage for gender equality in today's Armenia.
Throughout our history, Armenian women have played a particularly important role, from leading as members of royalty during the medieval period, to participating in the national liberation struggle of the past few centuries, to constituting the foundation on which Armenian families and society were rebuilt after the Armenian Genocide—and generally playing vital roles in Armenian society, including in the present day.
Women in Armenia must be allowed to live a life without fear of violence and unjust treatment so they may assume their rightful roles as equal citizens of Armenia—and the world. Clearly, as a society, we must do everything in our power to ensure that every home is safe for all family members, and this law would be a major step toward breaking the cycle of domestic violence.
As an international humanitarian nongovernmental organization registered with the United Nations (UN), we recognize that achieving global gender equality begins at home and should be prioritized on the national, regional, and international levels. The ARS is committed, with renewed vigor, to be a champion for women around the world, and we stand ready to continue to implement and support initiatives to respect, protect, promote, and fulfill all human rights.
We strongly recommend that the Armenian Parliament adopt the bill for the eradication of violence against women, and continue to galvanize the political will necessary for promoting gender equality in Armenian society. Advancing women's rights and inclusion must be a priority if we are to build a competitive economy and just society for current and future generations.