YEREVAN (A.W.)—The Armenian Revolutionary Federation (ARF) has called on all parliamentary factions in Armenia to form a common political agenda and to agree on a common candidate for Armenia's next Prime Minister (PM).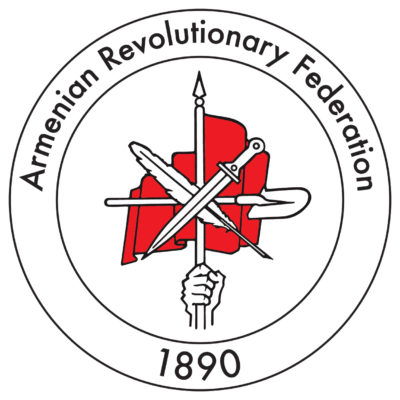 "Ahead of the May 1 National Assembly session with the participation of all parliamentary factions, [we suggest] to cooperatively form a common agenda and to agree on a single [PM] candidate, who is trusted by the people, and who will form a government and present a program of solidarity," read a part of a statement released by the ARF Supreme Council of Armenia on Friday.
The council also announced that it is willing to initiate "substantive discussions" with all stakeholders to implement the initiative. Armenia's National Assembly will meet May 1 for the first round of elections. The deadline for nominating candidates for the PM role is April 30.
Last night, ARF Bureau member and head of the party's political affairs Armen Rustamynan and ARF Supreme Council of Armenia representative Arsen Hambardzumyan met with opposition Member of Parliament Nikol Pashinyan of the Yelk faction—a central figure in the demonstrations that ousted Prime Minister Serge Sarkisian on Monday.
"We discussed the internal political situation created in Armenia and the possible solutions," Pashinyan wrote on his Facebook page.
Speaking Armenia's Yerkir news outlet, Hambardzumyan said that the discussions were productive and that similar meetings with Pashinyan will continue to take place.
Following the ARF's departure from its coalition with the Republican Party (RPA) on April 25, the ARF announced yesterday that three of its ministers—Davit Lokyan (Ministry of Territorial Administration and Development), Levon Mkrtchyan (Ministry of Education and Science), and Artsvik Minasyan (Ministry of Nature Protection)—will be resigning.The three ministers were appointed May 31, 2017.
The Governors of Shirak and Aragatsotn provinces, Artur Khachatryan and Ashot Simonyan, will also be stepping down.