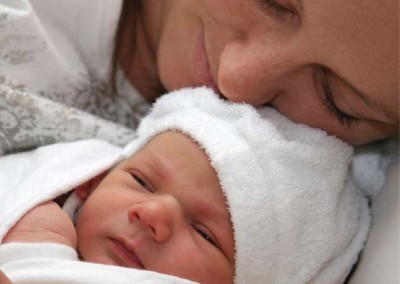 On October 25, the National Assembly adopted the government proposed changes to the "Law on Temporary Unemployment Benefit" into law after third reading. The ARF-Dashnaktsutyun faction voted against the changes. Currently the changes have been sent to the President to be signed into law and enacted.
Now, an open letter, expressing more than ten NGOs' discontent over the changes to the law has been submitted to the RA president last week by organizations dissatisfied with the changes' shortening of maternity leave.
Currently new mothers are allowed 140 calendar days for which the state gives them allowances. The new law envisions only 100 days, cutting out the non-working days that are presumed in the 140 days now covered.
The amount of compensation she would receive would also change. A ceiling on compensation would be set at 150,000 drams (about $420) a month, even if the mother's salary exceeded that amount.
One of the arguments of the initiators of the changes to the law is that by the new law they will try to fight against the illegality committed by employers who hire women during the last months of their pregnancy, for them to get maternity allowances at the expense of the state.