The ARF World Congress kicked off in Yerevan on Friday, June 24, with an inaugural opening ceremony held at the Government House with leaders, members and delegates attending. The meeting then moved to Tsaghkadzor and continued through Friday, July 1.
After a thorough examination of the party's activities, delegates, representing all regions of the ARF-D around the world, approved resolutions for the party's activities for the next four years, and at the conclusion of the meeting, elected a new Bureau, which will govern the activities of the ARF-D for the next four years.
The new Bureau members are: Vigen Baghoumian (Iran), Hagop Der-Khachadourian (Canada), Vahan Hovhannesyan (Armenia), Davit Lokyan (Armenia), Hrant Margaryan (Armenia), Levon Mktrchyan (Armenia), Mgrditch Mgrditchian (Lebanon), Mario Nalbandian (Argentina) and Georgi Petrosyan (Mountainous Karabakh Republic).
At its first plenary session held Saturday, the ARF-D Bureau elected Hrant Margaryan as its chairman.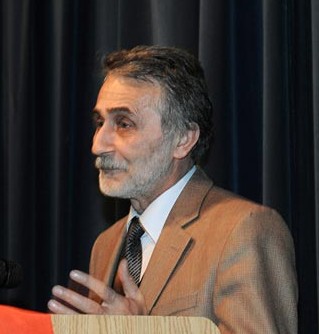 Karabakh Foreign Minister Leaves Post

STEPNANAKERT—The Mountainous Karabakh Republic Foreign Minister Georgi Petrosyan on Thursday resigned his post, following his election as member of the ARF-D Bureau. His resignation was approved by a decree by President Bako Sahakyan.

Sahakyan appointed Petrosyan a presidential advisor.

During January-April 1992, Petrosyan was Vice President of the Supreme Council (parliament) of the Republic of Mountainous Karabakh. From April 1992 to June 1993 was Acting President of the Supreme Council of Karabakh.

In 1988 Georgi Petrosyan was an active member of the Karabakh movement. He has been a member of the Krunk (Crane) Committee, which led the Karabakh movement in the Mountainous Karabakh Autonomous Region. He has joined the ARF-Dashnaktsutyun in 1989.

YEREVAN—The Armenian Revolutionary Federation-Dashnakstutyun 31st World Congress concluded Friday in Tsaghkadzor, Armenia.