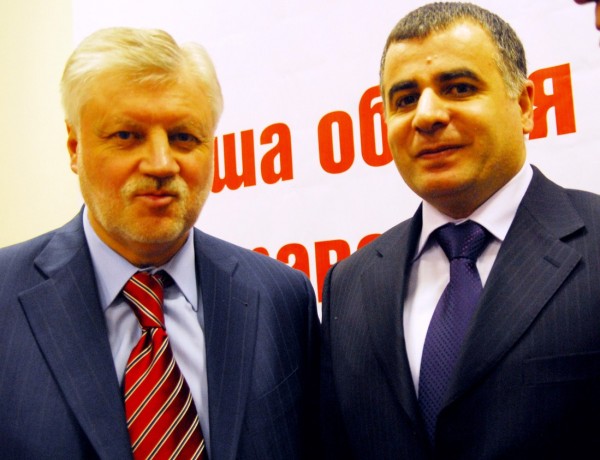 On December 10, the "A Just Russia" party held its Congress in order to elect a presidential candidate for the 2012 elections. The Congress discussed the results of the State Duma elections that took place recently and brought "A Just Russia" to the third place with 13.2% with almost twice as many votes as at the previous elections of 2007. The political party announced its readiness to form new accords with others and to act as a link for the society layers whose representatives weren't elected in the Duma.
Sergei Mironov, the leader of "A Just Russia" was nominated as the party's presidential candidate for the March 2012 elections.
Head of the Armenian National Committee Moscow Office Yura Navoyan assisted to the Congress as guest, upon invitation extended to ARF-D. Moreover, a letter sent by ARF-D's Supreme Council mentioned that "The strengthening of social-democratic parties' positions assists the development of Russia's political system and the solution of the Russian society's urgent problems, respectively. It also influences in a positive way the strengthening of the social-democratic principles of the CIS region. We're confident that in the future the relations between "A Just Russia" and ARF-D on a bilateral level as well as within the Socialist International will help advantage the Armenian-Russian relations and the international socialist movement.
"A Just Russia" was the party with the larger number of Armenian candidates running for the State Duma elections this December, amongst which only Hovhannes Ohanyan was elected. Ohanyan will have to give up his seat at the Federation Council (Upper House) in order to pursuit his new post .