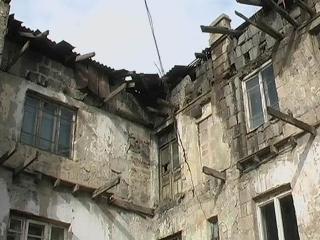 Although the government's negative opinion will be confirmed on the January 19 session by the Ministry of Territorial Administration www.news.am reports that ARF-D Parliamentary Faction's law amendment on exempting the 3rd and 4th category subject-to-demolishion residences from the property taxation has been turned down.
ARF-D Members of Parliament Ara Nranyan, Artashes Shahbazyan and Artsvik Minasyan joined by Gohar Enokyan Prosperous Armenia Party's MP, said that people in those residences not only live in conditions of insecurity that lack basic living standards moreover they are in no position of putting a mortgage over them.
According to www.news.am there is no tax for 4th category subject-to-demolishion residences in the government's decision but a 0.5 has been defined for the 3rd category leaving total tax-exemption jurisdiction to community administration. The government didn't exclude the granting of financial support to those residents.