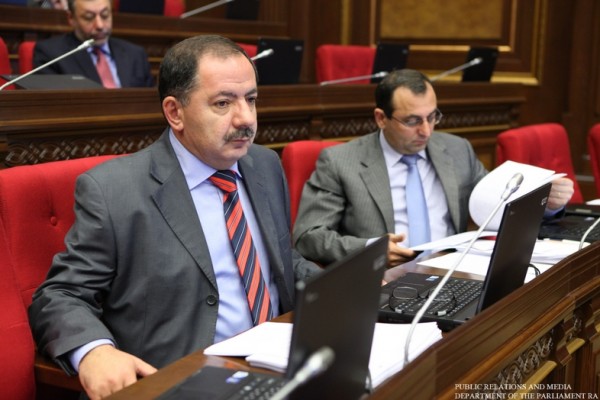 ARF-D Parliamentary Faction, proposed a number of amendments to the Pension law. According to the law in power, a citizen who returns to Armenia after a long absence, has the right to receive in whole the amount corresponding to his pension for the last three years. However, a government's decision taken this spring, has changed the three-year period to one, causing discontent among the citizens of the country.
ARF-D Parliamentary Faction's Secretary, Aghvan Vardanyan explained that this law affects 5500-6000 persons and cited ARF-D's efforts to return to the previous state of the law. Sadly, the government gave a negative tone to this matter for two reasons, first, arguing that it is based on policy principles and that the citizens living in Armenia are given a priority over the others. Vardanyan said that he hasn't encountered any principle of that sort and he wondered that even if there is one, why give that one year, in the first place. The second reason is that there are no such sums foreseen in the 2012 and 2013 state budgets. Vardanyan reminded that the government's decision was taken in the spring of 2012, consequently in those sums have been calculated in the 2012 state's budget and as far as 2013 is concerned discussions about it haven't yet ended.
Finally, Vardanyan said that after the government's negative conclusion, the issue was discussed during the sitting of the Parliament's Standing Committee of Social Affairs where it received three votes for and three against. The issue will remain on the agenda and on the right occasion will be brought to discussion during a plenary session.