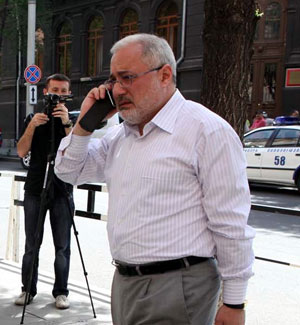 On October 22, the second cargo plane carrying "Help Your Brother" civil initiative's humanitarian aid landed in Syria, ARF-D Member of Parliament and "Help Your Brother" coordinator, Vahan Hovhannesyan said in an interview with Yerkir.am. This time the flight was made possible with the cooperation of Syrian Airlines. Hovhannesyan said that the second aid was lesser than the first one, weighing 1.8 tons and a big part of it was comprised of expensive medication donated by Arpimed Company.
Referring to the distribution process of the first cargo, Hovhannesyan said that it was carried out as planned and in a fair manner. "We were informed that there is need for kids milk and so this time, a large quantity of powder milk was sent" he said and added that the humanitarian aid is provided not only to Syrian Armenians but to Syrians as well. "How ethical is it to give help to a Syrian Armenian and deprive from that his Syrian neighbor?" Hovhannesyan wοndered. "The Armenian Church in Aleppo wouldn't allow that kind of attitude, our Church is fair and Syrians are as much benefited from that aid as are Armenians" he stated.
Asked about when the third cargo will be sent, Hovhannesyan told Armenpress (October 29) that "Help Your Brother" is currently holding talks with different airline companies, to that direction. "We cannot send any aid soon because the services we are talking with are close due to bayram celebration" he explained.
Hovhannesyan also, mentioned Liqvor's donation of 0.5 ton of pharmaceuticals and announced that in the near future a donation in cash from Zangezur Copper Molybdenum Combine will be deposited.

"Help Your Brother"'s projects about supporting Syrian Armenians who have settled in Armenia and Mountainous Karabakh are highlighted in a press release issued by the civil initiative. In particular, "Help Your Brother" donated 5 million AMD to "Kashatagh Fund" for the housing of twenty Syrian Armenian families that have already settled in Kashatagh, Mountainous Karabakh.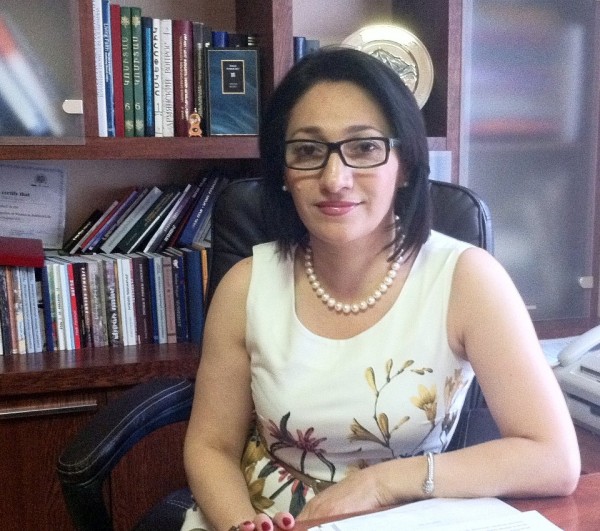 Armenpress reports that Lilit Galstyan, ARF-D Member and Director of Hamazkayin Armenian Educational and Cultural Association's Foundation in Armenia said that up to now the humanitarian aid is more than 45 tons and that donations are still being made to "Help Your Brother"'s bank account. Galstyan said that recently a donation of 3000 boxes with canned vegetables has been made by Proshyan Brandy Factory. She also referred to the 3 million AMD donated by the Civilitas Foundation, the contributions of artists Azat Gasparyan, Haghtanak Shahumyan, Andranik Harutyunyan as well as French-Armenian writer Movses Bchakdjian, who is on a book tour in Armenia and contributed the proceeds of his book sale to the effort.
Other financial contributions came from Dino-Gold Mining Company (1 million AMD) and Avesta Company (100,000 AMD).
"We have the moral objective, which unites us. As long as our Syrian-Armenian brothers and sisters are in need, it is our responsibility to help them." said Galstyan.
The second cargo reached Aleppo via Iran and Iraq airspace.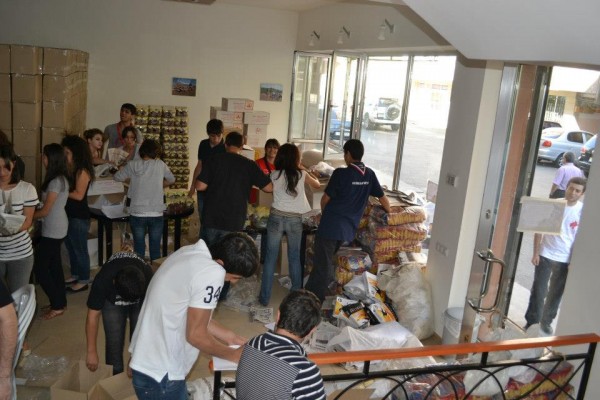 In the course of the following days, food aid will be supplied to Syrian Armenians who came to Armenia. "Help Your Brother" expresses its profound gratitude to all those, individuals, businessmen, political and charity organizations that bring their valuable contribution in support of the Syrian Armenians.