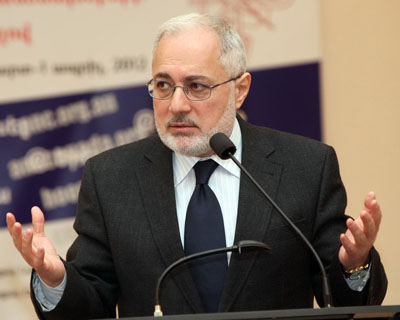 Yerkir.am reports that to ARF-D Member of Parliament, Vahan Hovhannesyan eavesdropping is unacceptable and illegal if performed so without a warrant. "To whose benefit this may be is a totally different matter since it could be in the interest of circles around the authorities and even in circles around the opposition" Hovhannesyan said. This remark drew the attention of the journalists who asked him to elaborate more. Hovhannesyan explained that weakening the competitor inside the opposition ranks, could also stand as a reason. Nevertheless, Hovhannesyan is not rushing into blaming anyone moreover he doesn't think that the opposition is behind this act. Hovhannesyan is convinced that the interested parts should take this matter to court so everything is out in the open and the organizers of this act are uncovered.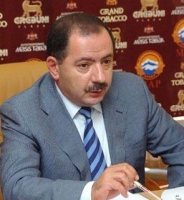 According to Yerkir.am, ARF-D Parliamentary Faction Secretary, Aghvan Vardanyan shares the same opinion and condemns the eavesdropping of a private conversation between Vardan Oskanyan, Prosperous Armenia (BHK) MP and Levon Zurabyan, Armenian National Congress (HAK) MP that was spread in the media after an anonymous subscriber uploaded it on youtube.
Vardanyan argued that the citizens of Armenia are free to private life and have the right of having personal relations. "Unfortunately, when the political monopoly turns to be absolute, people have the tendency of thinking they are entitled to do anything. They forget that life goes on. Today's political majority will become a minority. The purpose of this eavesdropping act is quite obvious" Vardanyan said. "People must realize that life changes and that tomorrow it may be them in that same spot" he underlined and added that there was nothing new to that wiretapped conversation.
Commenting on whether this is the "Secure Armenia" that the Republican Party chose as a pre-electoral motto, Vardanyan pointed out that regardless of the mastermind behind this act, it is an unacceptable and condemnable method. Vardanyan also said that he doesn't have the right to say who did this and that it is difficult to think that in Armenia, it is possible to prosecute this case and reveal the people hiding behind it.
Finally when asked if now ARF-D members will be more careful during their interactions Vardanyan replied "We have nothing to be careful of. Everything we have done, we have done in public and out in the open. We have nothing to worry about. Each and every citizen though has to be worried about invasion in his/her private life. This is what's important" Vardanyan concluded.