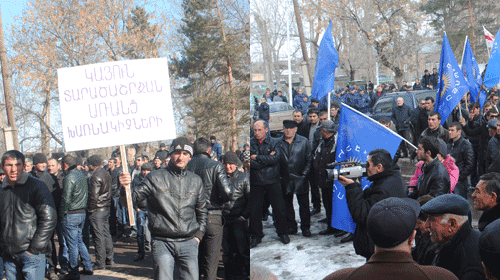 Announcement
Taking under consideration the week-old developments in the region of Samtskhe-Javakhk, those being the separate rallies organized by the activists of the ruling "Georgian Dream" coalition and by Akhalkalak region officials supporting the "United National Movement", the Samtskhe-Javakhk Armenian NGOs Coordinating Council urges the sides to give priority to the solution of a series of ongoing and urgent issues, not to be carried away by the domestic developments of Georgia and not to destabilize the region since violating the region's stability doesn't derive from the interests of the public.
The Council also calls the people of Javakhk to be vigilant and organized.
The Council is taking steps in that direction and will inform the public during the next days.
The Samtskhe-Javakhk Armenian NGOs Coordinating Council
Akhalkalak, February 18, 2013