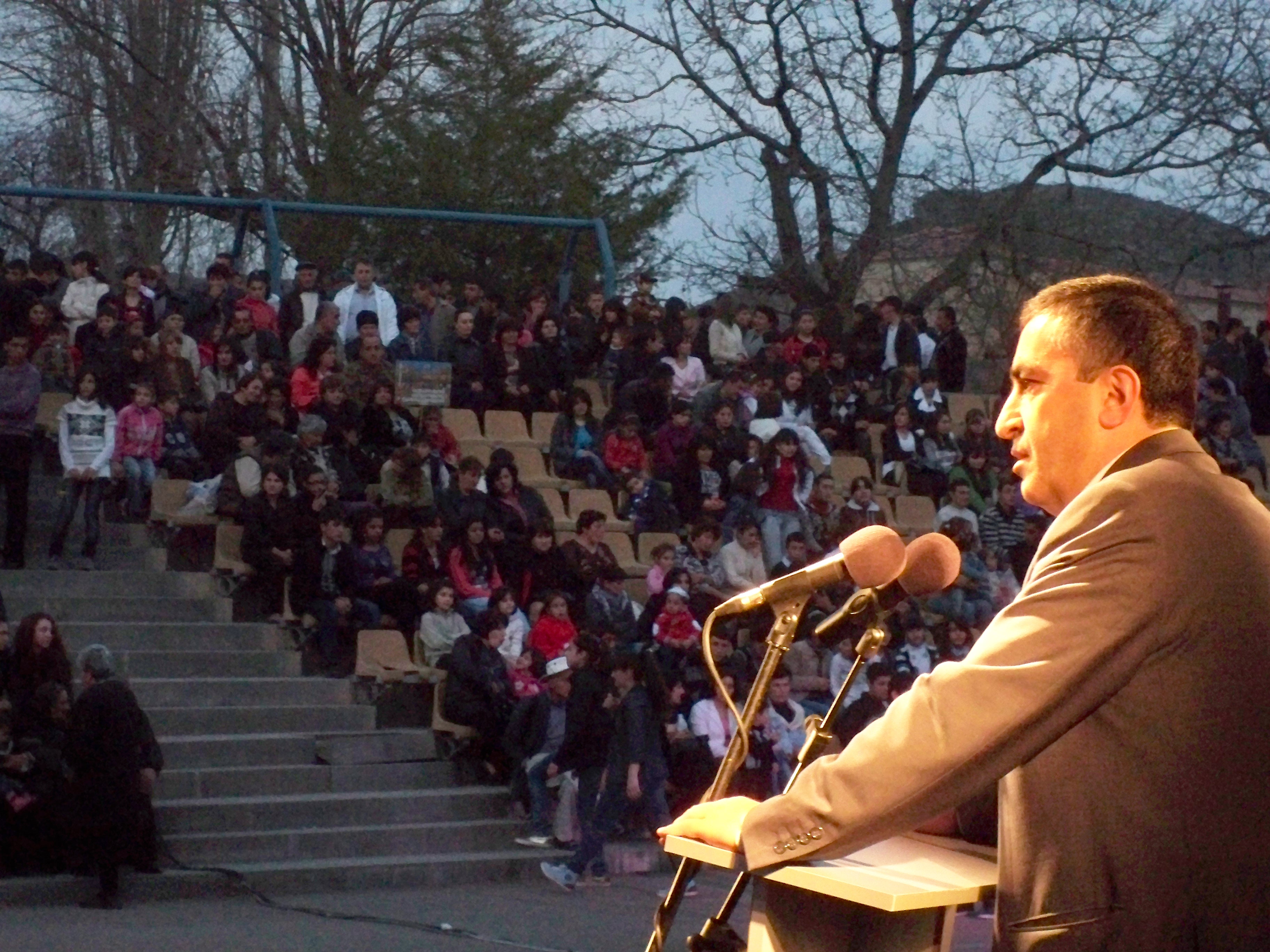 Head of ARF-D Parliamentary Faction, Armen Rustamyan made the following announcement.
As it was expected, the election process was badly conducted and the official results were predetermined. The main reason for this predetermination was the same as before: the abuse of the full extent of the state's resources by the ruling power. Eye-poking expressions of this abuse were not only the fraud observed in the polling stations but also the parade of resignations of officials that flawed in the authorities' reproduction task. It's an absurdity that the elected head of a local authority resign due to the national election results. In what did he fail? If the reason is discontent then the heads of the rest of the local authorities' where the situation of the people is not less severe, should follow his example.
Was it the fact that the situation is not good and did was that made clear only after the election? And if the reason for the resignation is his failure concerning the election process then what more proof is there needed in order to show that the entire system of the state was striving in favor of the ruling power's candidate, that the state and the ruling party have become one?
However this election has an important feature. The non-participation of the main political parties in the campaign led to the self-organization and concetration of the electorate around one candidate in a manner that was unexpected and unnoticed manner for the ruling power. This way a joint candidacy was formed, a development that was much avoided by the authorities; thus, the first round of the election was conducted in a second-round mentality. This is an eloquently put testimonial that the existing political, socioeconomic and moral environment have reached a point where the people suffocate and that the conduct of the ruling power members from the top to the bottom is so unbearable and hurtful  that evidently caused the spontaneous outburst of the people.
The message of this wrath is very clear. People cannot go on living under these conditions, they want a ruling regime that is worthy of them. Our people's February 18 expression of will must not be trampled. This is the incentive of transforming the impulsive outburst to a post-election movement the final target of which must be the establishment of the people's complete power at all levels. This is a long-lasting and unbreakable path. The ARF-D is ready to engage with its full potential into this task and sides with all stakeholders in the joint pursuit of solutions for the benefit of our country and of our people.