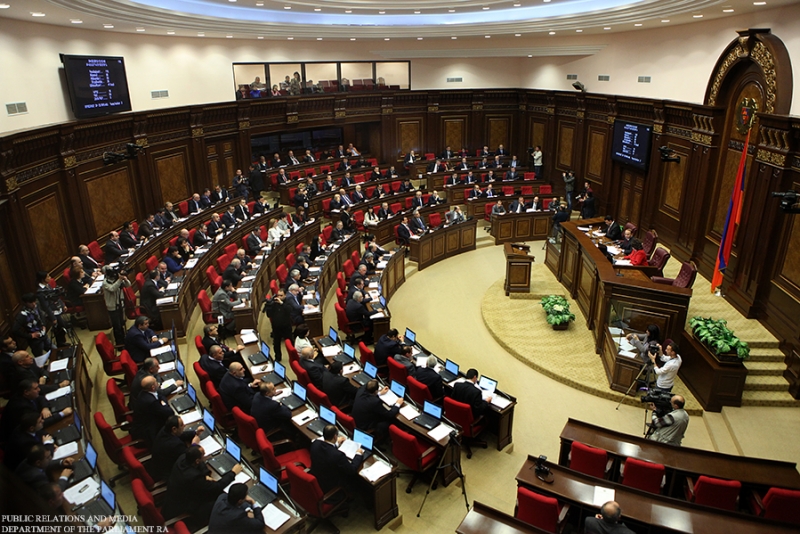 According to yerkir.am (February 28) the Heads of "Heritage " and ARF-D Parliamentary Factions, Ruben Hakobyan and Armen Rustamyan have presented a draft bill to the Parliament's Speaker. The two factions propose that a post-election evaluation take place in the next extraordinary session of the Plenary.
Three demands are included in the document: holding extra parliamentary elections, transition to parliamentary system of governance and providing control levers to the opposition.
Ruben Hakobyan and Armen Rustamyan met with Speaker Hovik Abrahamyan again today. After an hour-lasting meeting, Armen Rustamyan stated that he hadn't any comment since negotiations are ongoing.
"There is a chance of an agreement around those three points" Rustamyan said and added that negotiations will continue until a conclusion is reached. He also said that the next meeting will take place shortly.