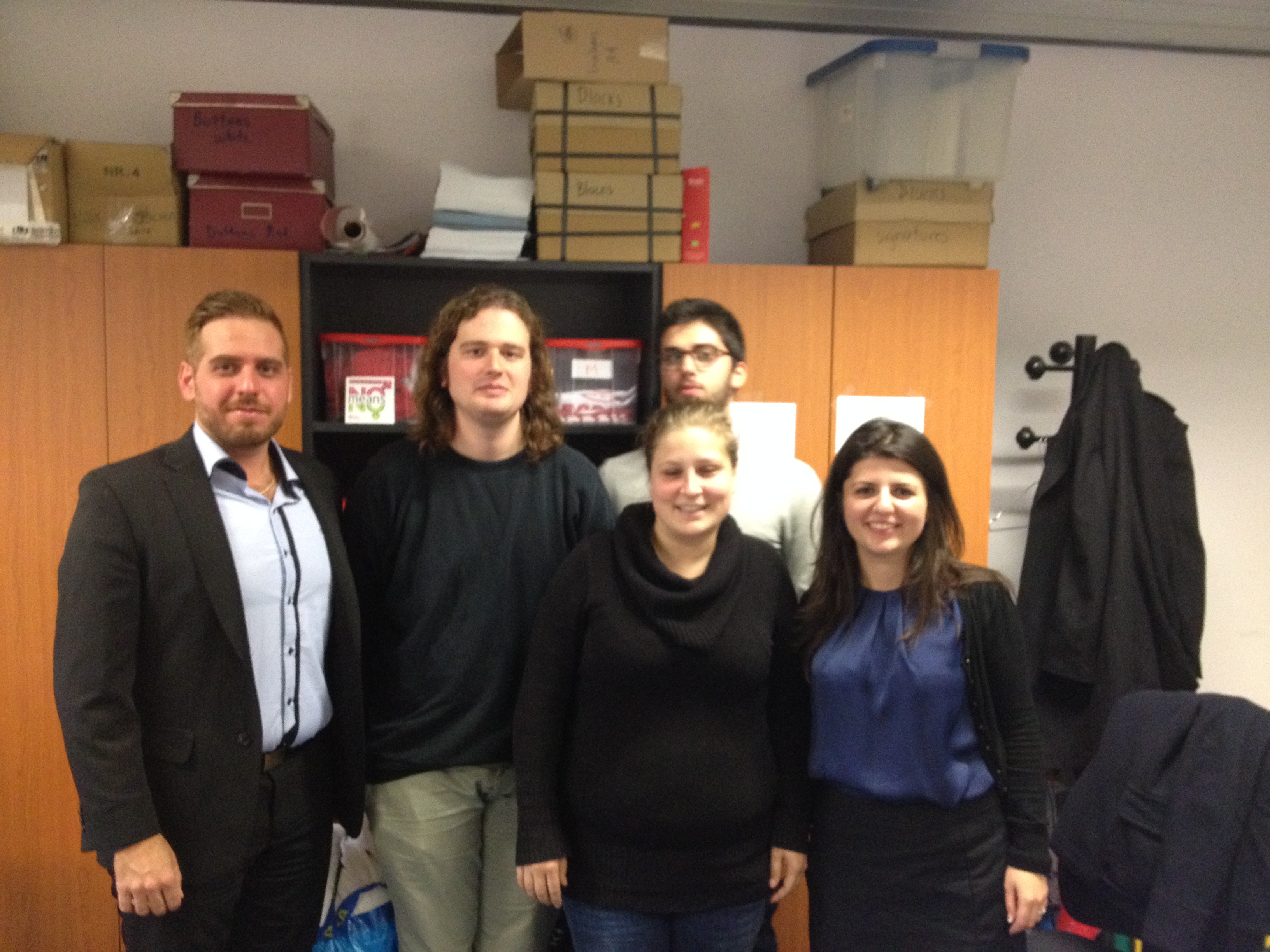 On October 14, representatives from AYF Europe chapters met with the leaderships of the International Falcon Movement-Socialist Educational International (IFM-SEI) and the Young European Socialists (YES), at the latter's premises in Brussels, Belgium.
AYF is a member of the above mentioned organizations.
The discussion with the IFM-SEI leadership went around the possibility of upgrading the AYF membership status and the cooperation of the two organizations in various activities. The AYF delegation expressed its readiness to host one of the future IFM-SEI meetings in Yerevan, Armenia.
Moreover the sides discussed about how children from Artsakh (Mountainous Karabakh) could take part in Falcon's annual summer camps. This could serve as a fine opportunity for Artsakh's children to travel, meet new people, and speak about the history, culture and people of Artsakh.
Both delegations agreed to keep working on the issues touched in the meeting and to fortify their cooperation.
AYF is IFM's largest partner in the wider region.
Later on the same day, the AYF delegation met with the leadership of the Young European Socialists. The topics of the discussion were the deepening of the bilateral relations and the upgrading of AYF membership status. Again, the AYF delegation expressed its readiness to host one of the YES meetings in Yerevan, Armenia.
The YES representatives expressed their wish for the AYF to be more active in the activities of the organization considering that the AYF has a socialist direction and advocates for democratic values.
In both meetings, the AYF delegation passed over a folder with information about the organization as well as booklets about the Armenian Genocide and issues related to Artsakh.
The atmosphere in both meetings was cordial.
ARF Youth Office