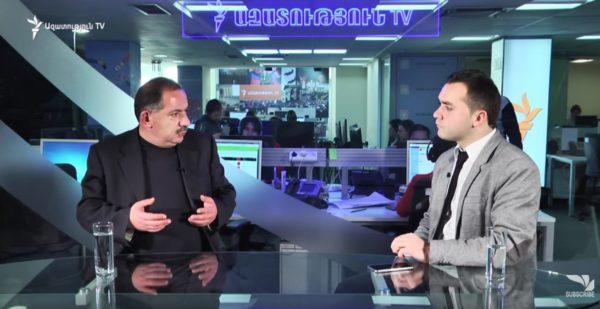 During an interview he gave to azatutyun.am (RFE/RL) ARF-D Supreme Council Chairman, Parliamentary Faction Secretary Aghvan Vardanyan stressed that 99 percent of the political parties in Armenia are created around one person, and express the views of one individual and that, according to him is one of the biggest problems of the country's political system.
"That is the case with the Republican Party (RPA) and it has always been so, however the same goes for newly-founded, more modern, more contemporary, young political parties, the number of which has been constantly growing lately. If you take a closer look you will see that these parties too, are formed around a single individual" said Vardanyan.
Asked whether ARF-D will be part of a non-ruling coalition in view of the elections in 2017 Vardanyan replied that ARF-D is an independent political power and has run all elections on its own. "99.9% we will run on our own, with our own list of candidates. There is little time left but I believe that there will be no surprises there" he said.
Vardanyan argued that being part of a ruling coalition or of the opposition is not a matter of dogma for the ARF-D. The important thing is to make sure that the party's principles, action plans and vision about Armenia's development have the potential to be implemented, regardless of the play-field the party may belong to at the time.
Responding to a question on whether a primary deal has been struck with the Republican Party concerning the aftermath of the elections, Vardanyan said that elections are determined by their results. ARF-D will do anything in order to have a larger representation in the next parliament. Further he added that the party has already started the preparatory work and that in his capacity as Chairman of the ARF-D Supreme Council he will be leading the campaign.