YEREVAN—The Armenian Revolutionary Federation of Armenia held its21st Supreme Assembly over the weekend in Aghveran in the Kotayk district of Armenia.
After hearing the biennial report from the ARF Supreme Council of Armenia, and assessing the realm of activities of for the ARF Armenia region, the Assembly elected a new Supreme Council comprised of the following members: Arsen Hambartzumyan, Hrach Tadevosyan, Ishkhan Saghatelyan, Arthur Yeghiazaryan, Simon Simonyan, Spartak Kharabakhtsyan, Vahagn Matinyan, Arthur Ghazaryan and Karen Mnatsakanyan.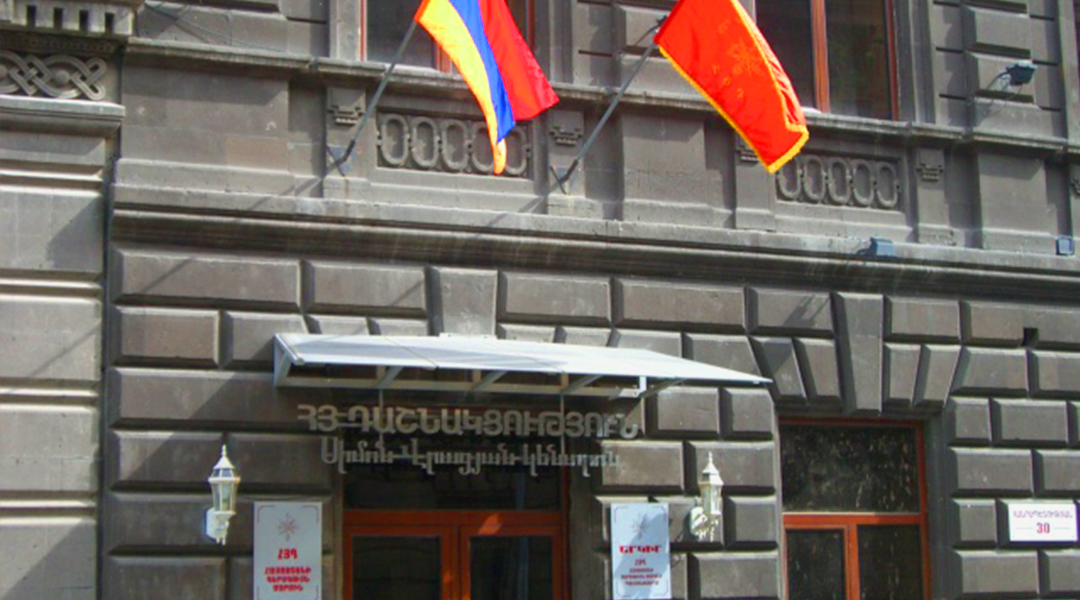 The newly-elected body chose Hambarrzumyan to serve as its chairperson.
The Supreme Assembly discussed the importance of the adoption of a new constitutional and the subsequent corresponding reforms enacted in the past two years in Armenia as an important factor for the stable development of the country.
It also assessed the internal and external challenges to the socio economic development of Armenia, and declared a priority to foster strategies to ensure the security of the republics of Armenia and Artsakh.
The assembly also emphasized the need for political and economic reforms to advance Armenia's membership in the Eurasian Economic Union, as well as to conform to the provisions of the comprehensive agreement recently signed with the European Union.
As such, in the upcoming two years, the ARF Supreme Assembly outlined the following priorities in an announcement it issued at the conclusion of the meeting:
To create a structure that guarantees human rights and freedoms by espousing the principle of respect for rule of law;
To build structures for the stable development of a social market economy to advance the creation of new jobs and workplaces becoming the leader in the preservation of social justice in the government;
To realize substantive reforms in all aspects of life: the transparent and accountable operation of government structures, advancing of anti-corruption policies;
To advance confidence in the government and future within society;
The complete implementation of the "Nation-Army" concept with assistance to the advancement of the country's military-industrial complex;
To take targeted and effective steps for advancing active democratic policies and to stop emigration.
"On the threshold of the 100th anniversary of the first Republic of Armenia, the ARF of Armenia reaffirms its will and determination to consistently and unfailingly contribute to the further development of our statehood and to ensure the conditions for a safe and dignified life for our people," concluded the statement.