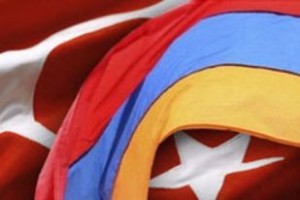 The statement by Mikheil Saakashvili indicates that Georgia is not interested in Armenia-Turkey normalization as its geopolitical significance in the region will be minimized, Giro Manoyan, Head of the Hay Dat office in Armenia, member of the Armenian Revolutionary Federation Dashnaktsutyun (ARFD) told NEWS.am.
Earlier, in the interview with Echo of Moscow radio station, Georgian President stated that Karabakh conflict should be settled with respect for Azerbaijani state sovereignty and Armenia-Turkey relations should be normalized accounting for Baku's interests.
"If Saakashvili really said so, it means he tries his best to hamper Armenia-Turkey normalization. Such statements prevent the establishment of peace and stability in the region," Manoyan concluded.