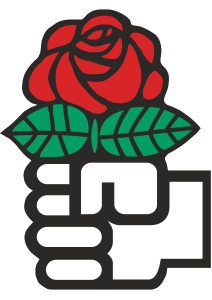 The meeting of the Socialist International Committee on Economic Policy, Labour and National Resources was held in Moscow, on 4 June 2010. The meeting was hosted by A Just Russia Party and chaired by Christoph Zöpel (SPD, Germany), Chair of the Committee. The meeting's agenda included a) Preparation of a draft resolution for the SI Council; b) Welfare statehood in Russia and other CIS states; c) National resources policy: Russian and global prospects.
Yuri Navoyan, director of the ARF-Dashnaktsutyun Bureau's office in Moscow participated in the meeting.
On 9-10 April 2010, bringing together over 100 participants from 33 member parties, organisations and guests of the Socialist International, the SI Committee for Latin America and the Caribbean convened in Buenos Aires, Argentina, hosted by the SI member parties in that country, the Socialist Party (PS) and the Radical Civic Union (UCR). ARF-D Bureau member Mario Nalpatian and Jorge Dolmadjian participated in the meeting.
The Socialist International Committee for the CIS, the Caucasus and the Black Sea will meet in Yerevan, Armenia, on 11-12 June where participants will hold discussions on a number of topics, including important recent developments in the region. The agenda for this meeting will cover: (1) Brief reports from countries of the region; (2) Working towards a peaceful resolution to regional conflicts; (3) Ensuring and consolidating the progress of democracy and its institutions in the region; and (4) Advancing the social democratic platform in the countries of the CIS, the Caucasus and the Black Sea.
The meeting will be hosted by the SI member ARF-Dashnaktsutyun (Armenian socialist party), and chaired by Mario Nalpatian (ARF-D, Armenia) and Alexandra Dobolyi (MSzP, Hungary), Co-Chairs of the Committee.