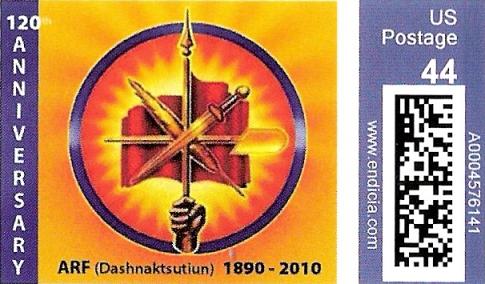 The Armenian Revolutionary Federation-Dashnaktsutyun Western US Central Committee's public relations office has announced that four commemorative stamps have been issued to mark the ARF-Dashnaktsutyun's 120th anniversary.
The stamps have also been approved by the US Postal Service and may be used to send regular mail.
The committee has also published a brochure and envelopes to accompany each stamp, with a brief description of the images and their historic significance.