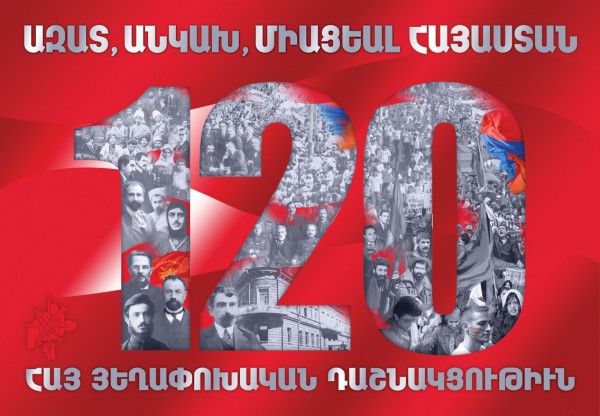 This year marks the 120th Anniversary of the Armenian Revolutionary Federation-Dashnaktsutyun — one of the oldest and most influential political organizations in Armenian history.
On this occasion, two commemorative academic conferences are to take place in early December, in Yerevan and Los Angeles.
The conference in Yerevan, titled "The Struggle for the Independence of Armenia and the ARF-Dashnakatsutyun," is being organized by the Armenian Cause Foundation, in cooperation with the Faculty of History of the Yerevan State University and the History Institute of the National Academy of Sciences of Armenia, and will take place on December 3, 2010. The conference will feature academics from Armenia.
The conference in Los Angeles is organized by the USC Institute of Armenian Studies and the Armenian Review. The conference, titled "The ARF at 120: History in the Making," will be held on December 4, 2010 at the Davidson Conference Center on the campus of University of Southern California. The conference will critically examine such key issues as the socioeconomic aspects of the ARF's activities in Armenia, the role of women in the ARF, the challenge of functioning as state-based political party and a Diaspora-wide political movement, and assessments of historical developments and issues of current relevance. The day-long event will feature academics, researchers, professionals and activists from Armenia, the Middle East, Europe and the United States, who will present nuanced and multi-disciplinary analyses of the ARF's activities to mark its 120th Anniversary.