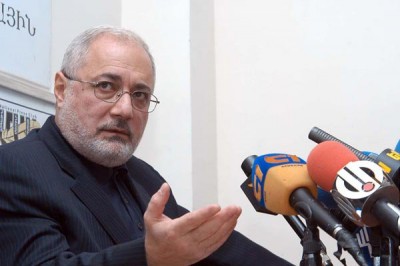 According to www.aravot.am, Vahan Hovhannesyan, Head of the ARF-D Parliamentary Faction stated that the advantage is on the coalition government parties' side because on one hand they have armed some single-seat constituency candidates with administrative levers and on the other, they are distributing capitals into the 40 single-seat constituencies. Hovhannesyan pointed out how difficult it is for the independent candidates to compete with the ones favored by the authorities. The single-seat constituency candidate will harvest votes not only for his own good but also for the party that sponsors him, he added.
Commenting on the latest gallops' findings that Armenia's Republican Party (HHK), "Prosperous Armenia" party (BHK) and the Armenian National Congress (HAK) are main political parties to race for the elections whereas the rest of them will struggle to pass the 5% barrier just to get into the Parliament, Hovhannesyan said that those gallops shouldn't be trusted because they are based on answers the sincerity of which in not always given, and in this case the answers were not sincere.
Replying to former President and leader of the Armenian National Congress party, Levon Ter-Petrosyan's statement that the upcoming parliamentary elections are tending to be Presidential ones, since the parties have already started getting ready for those, Hovhannesyan reminded that "At the time, they didn't listen to us and decided that the Parliament should be elected every five years, so as to assure that the parliamentary elections would be only a few months ahead of the Presidential ones. Therefore, it's only natural that the Parliament's influence will be in favor or against one or another Presidential candidate". Commenting on Ter-Petrosyan's statement about the Republic's second President (Kocharyan) being a sink and the third President (Sargsyan) being a sinker, Hovhannesyan said that in his opinion it is the first President's (Ter-Petrosyan) unbearable load that made those two ships sink or be sunk.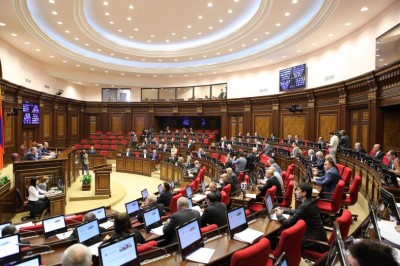 Www. news.am reports that, on March 2, during his regular meeting with the Press, Vahan Hovhannesyan explained that anyone can become a member of the Parliament. As far as businessmen are concerned though, they have to drop any business activity during their tenure at the Parliament, he said. Otherwise a false impression is created that only doctors and teachers, excluding those occupied in administrative positions, have the right to be members of the Parliament. We have to keep some principles. This is why ARF-D may have candidates that are businessmen by profession but who will not exercise it throughout their parliamentary mandate.
According to www.tert.am, Hovhannesyan referring to the voting about the adoption of a 100% proportional electoral said that the voting was normal, as opposed to the 90 in favor and 4 against results of the past. He also thanked the MPs elected in single-seat constituencies that voted in favor of ARF-D and Heritage parties' proposition.