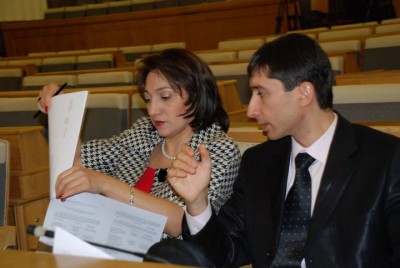 On March 9, 2012 Ara Nranyan, Head of the Armenia-Japan friendship group and Lilit Galstyan, both members of the ARF-D Parliamentary Faction had a meeting with Minister Plenipotentiary Keydzi Idei who serves as Deputy Head of Japan's foreign mission to the Russian Federation.
The interlocutors discussed about the development perspectives of the Armenia-Japan bilateral relations and the necessity of developing the parliamentary format.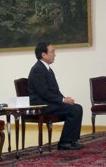 Furthermore, they exchanged views on regional issues such as the Mountainous Karabakh conflict's settlement and the Armenian-Turkish relations.
The ARF-D MPs expressed their gratitude for the support given by Japan in various fields, to Armenia. Galstyan and Nranyan assessed the importance of Japanese corporations investing in Armenia as well as the participation of Japanese organizations in the strategic planning, taking place in Armenia. Among other topics, both sides examined ways of cultural and educational cooperation between the two states and the need to deepen the armeno-japanese interparliamentary collaboration. They all welcomed the prospect of opening embassies in their respective countries. Finally, both agreed to continue the efforts of developing the bilateral relations.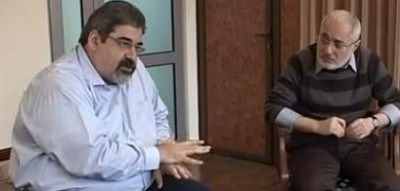 On the same day, ARF-D Bureau member, Vahan Hovhannesyan and Giro Manoyan, Director of the International Secretariat, welcomed Katherine Leach the newly appointed Ambassador of the United Kingdom of Great Britain and Northern Ireland and Naira Soultanyan, Political Officer at the ARF-D Bureau "Kristapor Mikaelyan" premises.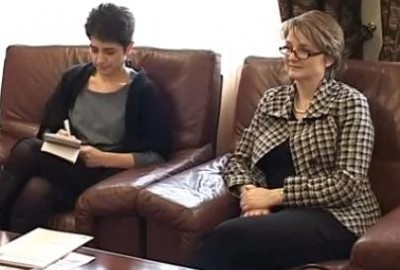 During the meeting that lasted more than an hour, the sides discussed about the upcoming, May 6 parliamentary elections, the Armeno-Turkish relations and the Mountainous Karabakh conflict. Hovhannesyan and Manoyan elaborated on the ARF-D views and political developments' assessments.
The ARF-D representatives thanked Ambassador Leach for visiting the premises and on behalf of the party, wished her good luck on her new assignment.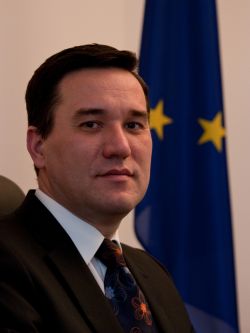 On March 14, 2012, ARF-D Bureau Chairman Hrant Margaryan, Bureau member Levon Mkrtchyan and Director of the International Secretariat Giro Manoyan welcomed the Head of EU Delegation in Armenia, Ambassador Traian Laurentiu Hristea, the Head of the Political, Economic, Press and Information Section, First Counsellor Οnno Simons and Political Officer Andrej Didenko, at the "Kristapor Mikaelyan" premises. The May 6 parliamentary elections were the main item they discussed about. The ARF-D representatives presented the party's positions on several matters. They also agreed with the Ambassador's suggestion, to include ARF-D in the series of meetings to be held in the future with EU member-states' Ambassadors.