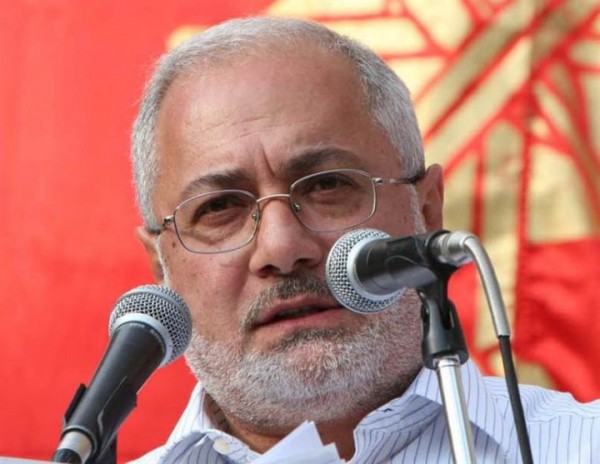 [Armenianow.com] Armenian Revolutionary Federation (ARF, Dashnaktsutyun) expects to get at least as many mandates from the upcoming Parliamentary elections as it has now (16 lawmakers), however it considers "less possible" to join the ruling coalition.
"I do not understand the meaning of coalition, in case when a force has gotten absolute majority of votes. If it means to disclaim responsibility, to partly throw the responsibility on others, then we do not see us in such a coalition," says ARF Bureau member, MP Vahan Hovhannisyan.
ARF does not believe the authorities' allegations that this time Armenia will "hold unprecedented free and fair elections."
"The good or bad elections depend on public mood, however, the lists which are submitted by pro-government and by some opposition parties (a reference to Armenian National Congress), unfortunately inspire no hope," Hovhannisyan says.
According to Hovhannisyan, there is "general disappointment" which causes indifference among the public, which will result in "their readiness to sell their votes."
Recently some political figures, even some opposition representatives have expressed a hope that under the pressure imposed even more strongly from abroad, as well as expecting to get about €1.5 billion grant (which according to unofficial information, will be given if the elections correspond to the international standards), believe that the elections probably "will not be as disgraceful as they were before."
Hovhannisyan, however, believes that it is less possible, "Maybe under this pressure the authorities will have to take formal steps, but I cast doubt on the outcome."
"I do not agree that the improvement of Armenia's domestic situation is linked with external pressure. It must be the demand of our public, otherwise Armenia will become Ukraine, which seemed to have a revolution, however, it caused the downfall of the economy and an opposite reaction has started, putting the country in additional fluctuations," Hovhannisyan says.
Comparing the current situation with that of the Parliamentary elections in 2007, Hovhannisyan believes that "there is intrigue today; some tie their hopes with external pressure. There are people who vest their hopes in conflicts within the authorities, on those serious conflicts which exist between the Republican Party of Armenia (RPA) and Prosperous Armenia Party (PAP). ARF vests its hopes in people."
by Gayane Abrahamyan