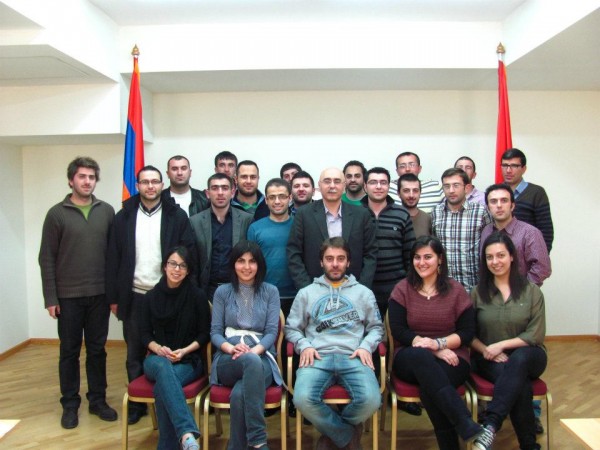 On March 22-24, twenty-five representatives from 12 countries took part in the pan-armenian Youth and Student Association conference that was convened upon ARF Youth Office's invitation, at AYF "Aram Manoukian" headquarters, in Yerevan.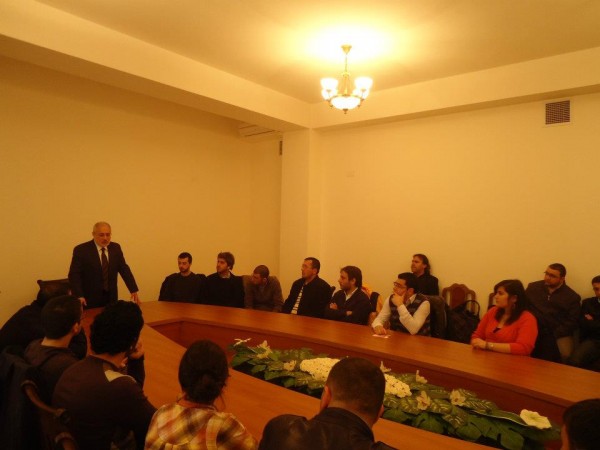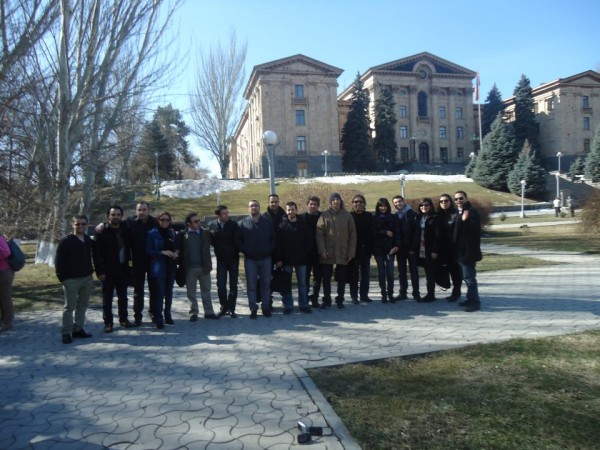 The conference's opening ceremony took place at Yerablur Pantheon where, the Youth representatives laid wreaths out of respect for the men and women that lost their lives in battle.
The next day, the participants visited the Parliament, to hold a meeting with the Head of the ARF-D Parliamentary Faction, Vahan Hovhannesyan who talked about the faction's activities and took questions from the Youth representatives around Armenia's emigration, the major social-economical issues of the country etc.
A meeting with the members of the ARF-D Faction of the Youth Parliament was also included in the agenda. The main topic of the discussion that took place, was about the Diaspora-Armenia Youth organizations' cooperation possibilities.
The conference participants had the opportunity to get informed about the activities moved forward, the unfulfilled projects and the achievements of the AYF and ASA chapters. They discussed about the challenges that stand before the Youth and finally came with a four-year action plan corresponding to the ARF Youth concepts and focusing on the formation of civil society and the necessary work to strengthen the country.