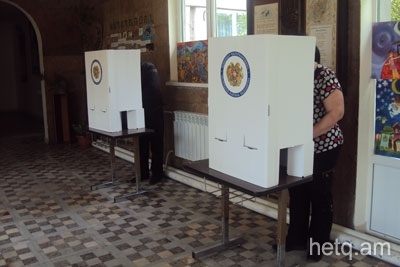 On September 4, ARF-D's Supreme Council of Armenia issued a statement about the upcoming elections from which will emerge the new local administration authorities. The Supreme Council expresses its regret about the non progress of Armenia on this subject although it has been 16 years from their establishment, saying that "we have to assess the road taken so far and come to the right conclusions".
The Council reaffirms its longtime conviction about not giving local administration elections a partisan color in contrast to the process that has been adopted by circles targeting the devaluation of this institution. "Our people is in need of truly elected persons" who enjoy the respect of their community and not of persons on a mission of collecting votes in order to secure the recycling of those in power, believes the Council.
"We regretfully acknowledge the fact that the period prior to the September 9 and September 23 elections doesn't seem to be hopeful". According to the Council, after the parliamentary elections which were conducted in a non democratic manner, efforts are being carried out as to put in practice the same methodology in the case of the local administration elections. as well. Intensified rivalry, non tolerance, terror and other means are used in that direction. "One thing is announced, the opposite is implemented" it is referred in the statement pinpointing that in many cases "prestigious" personalities dress-up the state cloak and escape from punishment. The incidents in Talin, Akhtala, Kapan and Gyumri reveal the intention of generalizing this phenomenon.
The ARF-D Supreme Council of Armenia states that similar actions constitute a strait strike towards the statehood and are exterminating the belief in bringing quality changes. Finally, the Council "condemns all illegalities, actions of oppression and phenomena of terror that are linked to the local administration elections and demands from the authorities to exercise effective means in order for free, fair and competitive elections to be conducted".