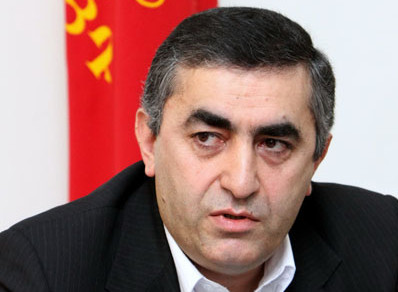 On October 18, the government of Armenia declined ARF-D's draft law about adopting a 100% proportional electoral system.
"Obviously, there is a simple explanation for this decision. The authorities are well aware that the single-mandate system is one of the key guarantees for their reproduction" said Head of ARF-D Parliamentary Faction and Supreme Council Chairman, Armen Rustamyan when asked by www.yerkir.am.
Commenting on the arguments presented by the government Rustamyan said that they don't apply in Armenia's reality. He also explained that ARF-D doesn't think that the sigle-mandate system is bad, both systems are good, he said but for those countries who have a formed democratic, election system through which people are given the opportunity to change their rulers. "Up to now, it hasn't been possible to do so in Armenia" he added and underlined the fact that no oppositional candidate has ever been elected with the single-mandate system. "That system gives an advantage to the authorities. Imagine, having to run 131 meters and they say to you that they'll start 41 meters ahead of you" he said.
On the other hand, Deputy Justice Minister, Grigor Muratyan stated that the single-mandate system offers a chance to those voters who don't wish to vote for any party but they prefer to support someone outside the political parties.