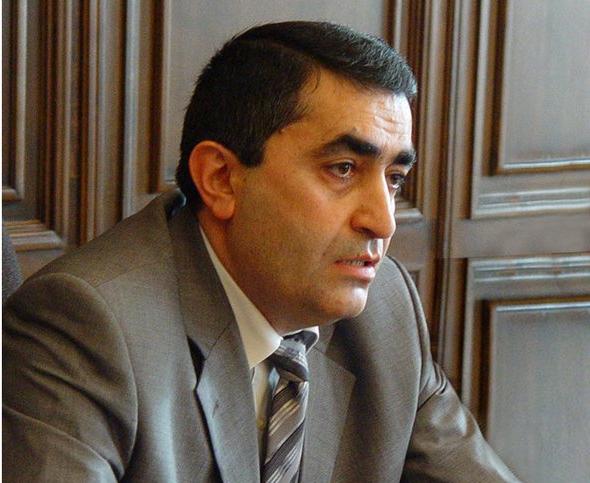 On October 26, during a scheduled meeting with the Press at the Parliament, the Head of ARF-D Parliamentary Faction and Supreme Council's Chairman, Armen Rustamyan stated that the two-party system cannot be applied in Armenia.
He reminded that a session of the party's Supreme Assembly will be convened in December during which ARF-D's form of participation in the upcoming presidential elections will be announced.
Tert.am asked Rustamyan whether the possibility of a two-party system can become a reality if ARF-D and the Armenian National Congress (HAK) have no candidates to nominate considering that prior to the May 6 parliamentary elections many political parties joined either Armenia's Republican Party (HHK) or "Prosperous Armenia" (BHK). Rustamyan replied that "There are no such signs because there is no tendency for enlargement". "Have the parties' ideologies been that clear so as to lead to an enlargement?" he wondered. A joint candidate from the opposition doesn't mean that the parties have enlarged ideologically, Rustamyan said and stressed that "unfortunately, here 90% of the political parties are leader-oriented".
Tert.am reports that according to Rustamyan if the above mentioned political parties after assessing the current situation choose not to participate in the elections that will mean that the elections are pointless, not the parties.
Rustamyan emphasized on the fact that since the first years of Armenia's independence elections haven't led to a regime change. "People do not believe that they can bring any change through elections" he said adding that the state mechanism turns into an elections one before they take place.
As for the joint oppositional candidate, Rustamyan said that there is a negative side to that since every political party thinks their candidate is the best choice.
On the same issue, Emedia.am quotes Rustamyan: "Confusion can rise in all parties, except ARF-D". There are discussions and different opinions in ARF-D but no confusion. In order not to turn central the candidate's issue, ARF-D doesn't talk about having its own nomination, he said. "We don't have a deficit of candidates. Our priorities are our guide. ARF-D pictures a candidate that won't come and indulge the President's powers. The candidate must come and change the Presidential governance system to Parliamentary" Rustamyan stated. Asked about who that person must be, the ARF-D member said that that person must be neutral.
He also said that ARF-D will present a short platform and will propose a gathering around that. ARF-D's final decision will depend from that gathering's outcome, he explained.