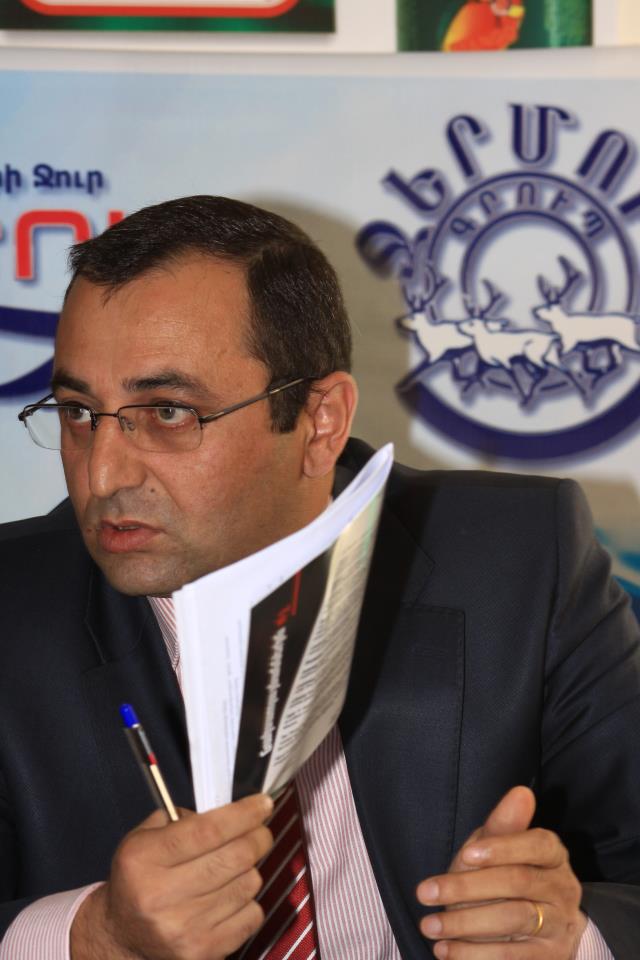 "Economic growth cannot be ordered." Artsvik Minasyan
(First Armenian News and Analyses, December 21) – Several months ago, Serzh Sargsyan put a task to close the year with 7% of economic growth. National Statistical Service published 7.1% of economic activity for November. In fact, now it is possible to say that the government "honorably" implemented the RPA leader's recommendation.
ARF member, Vice President of the Standing Committee on Financial-Credit and Budgetary Affairs Artsvik Minasyan said that it is natural, economic growth cannot be ordered, and in that point of view, it corresponds to the truth , if not, it is necessary to consider the impact on citizens' quality of life and economic competitiveness of the state.
"It is evident that development of 1, 2 or 3 entities cannot be considered in the context of overall growth. The point is that Armenia's citizens are grabbling in poverty, but the economy may show growth. This is talking about the fact that our economic structure and economic policy is not consistent with the socio-economic challenges the country faces," said Minasyan.