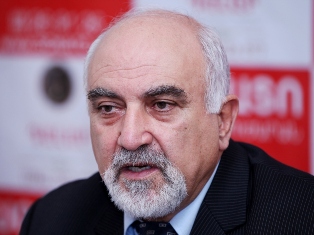 ARF-D Armenia's Supreme Council condemns the murder attempt against Presidential candidate, Paruyr Hayrikyan. That is an action directed against our statehood and sovereignty, it is an attempt to seed an ambience of terror and insecurity.
Law enforcement and national security authorities have a duty of exposing both the perpetrators and the assignors. We must exit that closed circle where at times of responsibility similar actions are recorded but remain undisclosed.
Paruyr Hayrikyan is a national and state figure with a great life experience and who has passed through hardships. We are confident that he will overcome this ordeal as well. We wish him a speedy recovery.
ARF-D Armenia's Supreme Council