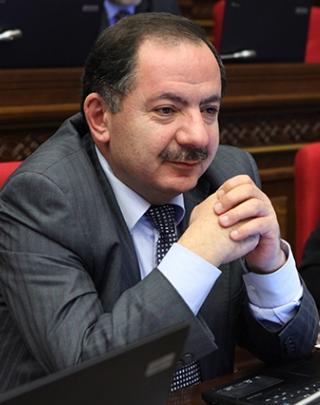 Asked about how ARF-D will orient its supporters, the Secretary of the Parliamentary Faction, Aghvan Vardanyan said that although the party doesn't have its own candidate still it isn't sitting with folded hands, yerkir.am reports. "On the contrary, today's circumstances are very beneficial for us and we are working intensively having meetings with our members, evaluating, presenting what is going on today and what will follow after the elections. We are confident that as time goes by, people will more and more see the clarity of our position" Vardanyan argued. He also reminded that a few days prior to the elections, the party will make an official announcement addressing voters and repeated once more that supporting the incumbent President, is excluded.
As to Paruyr Hayrikyan's decision not to ask for a postponement of the election date, Vardanyan said that ARF-D doesn't take any position on that issue. "We have a clear stance in regard to these elections. Hayrikyan's decision wouldn't have an impact, perhaps only on a personal level and that's because the results of the elections are for the most part predetermined" Vardanyan said to media representatives.
Commenting on the theory that non-participating political parties are behind Hayrikyan's murder attempt, Vardanyan called it nonsense which is a result of some people's semi-political way of thinking. "Hayrikyan is a man in a state of shock" he said.