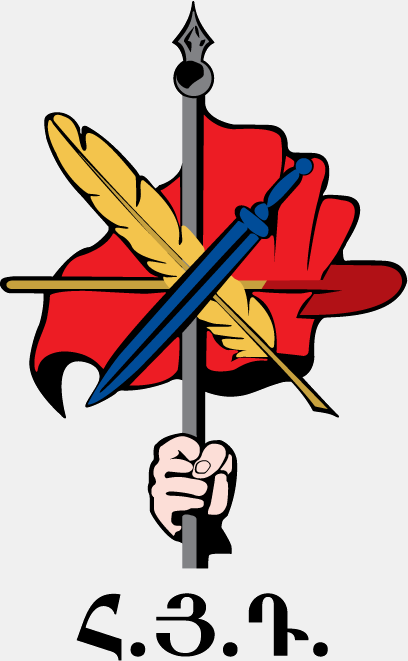 On March 21, ARF-D submitted to the Central Electoral Commission its list of candidates for the May 5, Yerevan municipal election. The 65-member list is headed by ARF-D Parliamentary Faction leader and Supreme Council of Armenia Chairman, Armen Rustamyan, followed by the Parliamentary Faction's Secretary and SC of Armenia, Vice Chairman, Aghvan Rustamyan and by SC of Armenia Vice Chairman, Arsen Hambartsumyan in the third place.
Below are the names of the candidates from the 4th to the 65th position:
4. Alesya Bejanyan
5. Arthur Yeghiazaryan
6. Arthur Ghazaryan
7. Hovhannes Sargsyan
8. Margarita Khosteghyan
9. Aram Nazaryan
10. Levon Gabrielyan
11. Arthur Khachatryan
12. Tigran Davtyan
13. Ida Hakobyan
14. Arsen Manukyan
15. Haigaz Abrahamyan
16. Ara Rostomyan
17. Davit Hakobyan
18. Hasmik Avedisyan
19. Artak Aghbalyan
20. Ara Baghramyan
21. Rostam Margaryan
22. Vahan Tunyan
23. Lilia Khatlamajyan
24. Haig Grigoryan
25. Tigran Davutyan
26. Tigran Galstyan
27. Hovhannes Amiryan
28. Gayane Manukyan
29. Samvel Ghazumyan
30. Yenok Abrahamyan
31. Vahan Vardanyan
32. Vardan Gevorgyan
33. Gayane Nersisyan
34. Serozh Sukiasyan
35. Ivan Ardhaljyan
36. Jivan Hovhannisyan
37. Petros Semerjyan
38. Sona Piruzyan
39. Boris Hayrapetyan
40. Artem Petrosyan
41. Manuk Brudyan
42. Spartak Asoyan
43. Anahit Harutyunyan
44. Edvard Mkhitaryan
45. Vahakn Matinyan
46. Mayis Abrahamyan
47. Garnik Nalbandyan
48. Nune Vardanyan
49. Davit Navoyan
50. Razmik Mkhitaryan
51. Avedik Zakaryan
52. Vahe Avagyan
53. Eleonora Kochinyan
54. Harutyun Kapril
55. Gevorg Gevorgyan
56. Gohar Mejlumyan
57. Vardan Khachatryan
58. Argam Vardevanyan
59. Arman Simonyan
60. Karine Dadayan
61. Armen Melkumyan
62. Edvard Marapanyan
63. Yuri Karapetyan
64. Naira Astsadryan
65. Arayik Hovhannisyan
ARF-D Will Show Its Full Potential At Yerevan Municipal Election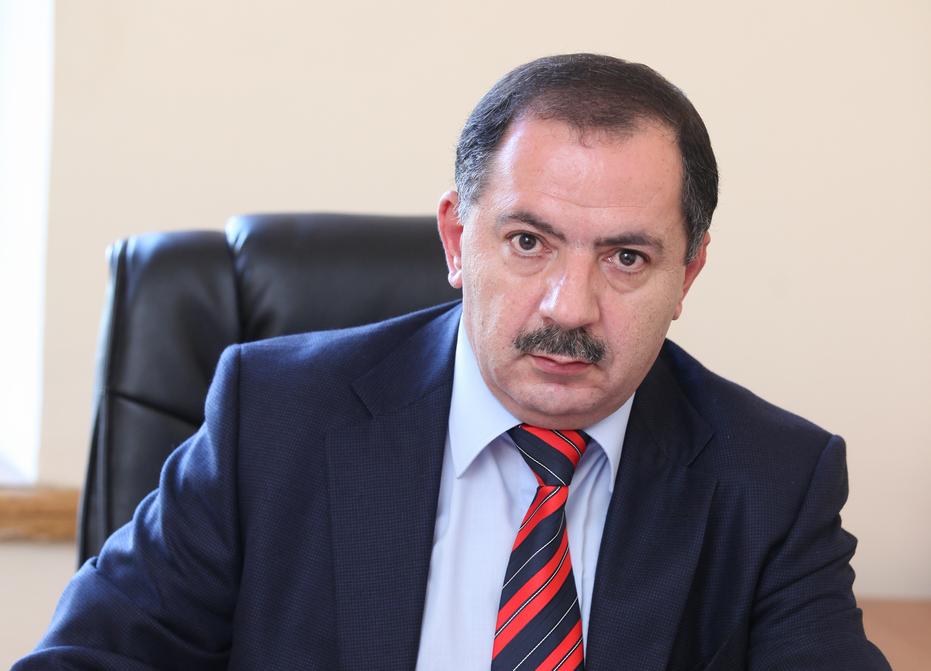 During the briefing at the Parliament, Aghvan Vardanyan told media representatives that the Yerevan municipal election will be a chance for ARF-D to prove the extent of its full potential, armenpress.am reports. Vardanyan expressed his conviction that ARF-D's real weigh wasn't reflected on last year's parliamentary election results and that the party will have a much bigger share on May 5.
There are two major concerns on the domestic politics arena: the post-election tension and its concurrent developments and Yerevan city municipal elections, Vardanyan said. "Only a political agreement can discharge this situation. The "over my dead body" threashold that Raffi Hovhannesyan set it is a way of viewing things but I don't know what that has to offer and what role will it play in people's psycology" he said. According to aravot.am Vardanyan expressed his worry that this approach could be falsly interpreted and lead to a crossing-over of limits. Vardanyan said that he doesn't want for the people and the authorities to be preoccupied with the presidential election's aftermath for another five years. "The ruling power thinks that the people's mobilization will fade out but I reassure you, something has changed in the way people think and both the ruling power and the opposition need to join forces and come up with ways-out of the present situation.
Vardanyan acknowledges the heavy load put on ARF-D in order to convince citizens that they can trust and vote for ARF-D and that the latter will govern the city in an effective manner. He also said that for ARF-D these elections cannot but be political. "For many it is obvious that administrative and financial resources are being used. Vote rigging has already begun. There is one thing we are sure of; Yerevan is not for sale". Vardanyan stated that this time the party will do its utmost to present itself properly, something that hasn't been achieved so far.
As to the comments made by the Parliament's Vice Speaker, Edward Sharmazanov that Taron Margaryan is the best mayor Yerevan has had in the last twenty years, Vardanyan wondered who measured that and said that people do not necessary share Sharmazanov's assessement and believe that there have been better mayors than Margaryan. "The citizens of Yerevan will vote on their own, they don't need Sharmazanov's dictations" Vardanyan said.
ARF-D did everything possible in that direction, Vardanyan said when asked in regard to the opposition's bloc forming efforts. Vardanyan thinks that there is a prospect of cooperation in the future.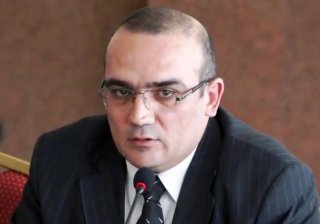 Arthur Yeghiazaryan who is 5th in ARF-D's candidate list said that the party will make efforts to cooperate with al stakeholders during the campaign to fight vote rigging, Yerkir.am reports. "Our priority it is not about who the mayor will be. We are striving to reverse people's disappointment which was surfaced up after the presidential election" Yeghiazaryan said. In his opinion, Yerevan must become the comfortable home for the city's residents, the foreign guests and a decent city for all Armenians and voiced his faith that ARF-D will be victorious.