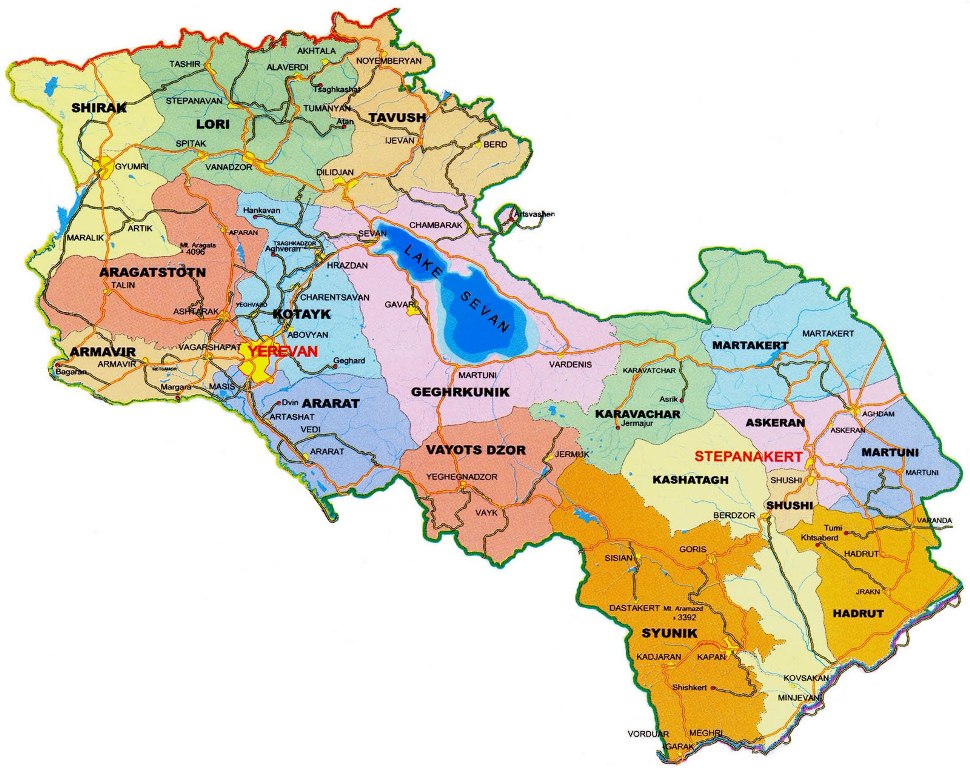 "Changes will begin from the country's capital city, Yerevan and expand throughout Armenia" said ARF-D Parliamentary Faction Secretary, Aghvan Vardanyan, to media representatives at the Parliament, on March 23 and revealed that based on that conviction the party's election logo will be "Yerevan, change Armenia", tert.am reports. "We must be aware that this is not about electing the candidates featured in the first places on the list, but rather an election among political forces". Vardanyan stressed that during the last four years the Republican Party of Armenia (HHK) has appointed three mayors for the city of Yerevan proving that for the Republican Party this office is not considered as an elective but as an appointive one. According to Vardanyan, the Yerevan has a truly significant role to play and it that sense these elections will be of political nature.
He also stated that ARF-D will make use of ts full potential for the Yerevan municipal election. "We have a team of professionals, we have principles; we are not a political party of one person or individual" said Vardanyan and reassured that they will do everything to win.
As to the failure of running under one oppositional candidate list Vardanyan said that ARF-D did all it could do but "nevertheless, this could be the good thing that came out of it; now, everyone is bound to do his best to get elected" he added.
In Vardanyan's words, vote rigging preparations have already been started with regular daily visits to public servants as well as with the setting in motion the entire administration. "School teachers, condominium chairpersons are called in turns to the ruling party's offices where assignments are being handed to them. The financial resources are gradually starting to be used; prefecture governors have already opened campaign offices in the city of Yerevan" Vardanyan said.
The ARF-D member said though, that at the same time the atmosphere has changed and people see that they can change things.
When it comes to finding ways out of this situation, Vardanyan said that the authorities should be as much responsible as the presidential election results contester, Raffi Hovhannesyan and added that both sides should work jointly on coming up with solutions. Vardanyan said that only an agreement on political level could discharge the situation and concluded by saying that the recent exchange of proposals between Sargsyan and Hovhannisyan is a step to that direction.
1in. am reports that Vardanyan acknowledged that the party has had shortcomings in the past but never derailed from its original political axis; this time they are determined to highlight what ARF-D is really about. He called everyone to trust, believe in and vote for ARF-D and promised that changes will have their effect not only on Yerevan but on the entire Republic as well. "Our objective must be breaking monopolies" he said.
Vardanyan didn't agree with those who say that the party is not present at the developments taking place on Liberty Square. "We have twice addressed the public. We are not the kind of people that will go running to the microphone the minute they see one. If we have something to say, we'll say it. We are in contact with Raffi Hovhannesyan and his team".
Armworld.am reports about the meeting with the media, Vardanyan had at Post Scriptum press club, on March 26. The ARF-D member reminded that there are numerous capitals in the world that are run by the opposition of their respective countries. The mechanisms of counterbalance and restrain that functions in these particular cases put forward competition and make the city's governance more efficient.