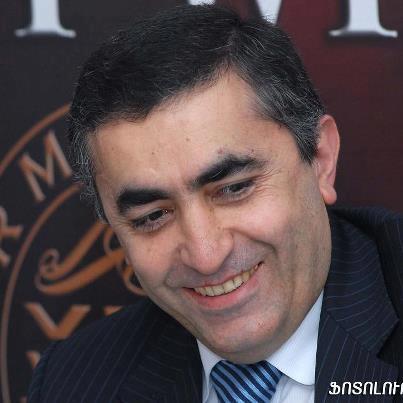 During the regular meeting with the press, the Head of ARF-D Parliamentary Faction, Armen Rustamyan said that on April 9, there was only one inauguration, referring to Sargsyan being sworn-in as President and to which ARF-D didn't attend. Rustamyan also said that the rally that took place the same day on Liberty Square evolved in a way that ARF-D had previously warned about, yerkir.am reports.
"When you say "all" and "now" you push a maximalistic agenda and when you are not in a position to see that it becomes real you cause disappointment to the people. And if you try to realize that agenda in a fast and complete way that leads to firmer actions, sometimes even roughly organized ones. For us, that option was unacceptable and we kept saying that the only way is to strengthen the movement gradually" Rustamyan said.
ARF-D estimated that there were two stages to reach the goal of regime change: the one was to pressure the regime to go to radical and deep reforms; the other was the Yerevan municipal elections. Raffi Hovhannesyan didn't agree to lead a joint oppositional list thinking that it would undermine this victory at the presidential elections.
In Rustamyan's opinion, people were divided in three on April 9. Some wanted to march to the Presidential palace; others followed Raffi Hovhannesyan to Dzidzernakapert memorial and a third part didn't know which way to go.
"Some say that ARF-D wasn't with the people. We were a part of the people, we were there. We were not the organizers of the rally; that was Raffi Hovhannesyan. On the other hand I don't think that the movement has reached to its ending. There is still a process going on".
Rustamyan added that if pressure on the ruling regime weakens then naturally, it won't go to concessions willingly. He noted that everything is not lost yet. The oppositional movement can take a fresh look at all these and form its demands in a clearer way.
Asked about how he sees the end of the current state of affairs, Rustamyan said that "Sooner or later the opposition we'll agree to a joint platform. We will do everything in our power so that happens. It is with these changes that we will achieve a regime change. I have said many times before, that for ARF-D a regime change doesn't mean a change of the persons involved. Nothing will change if only people are replaced but the system remains the same".