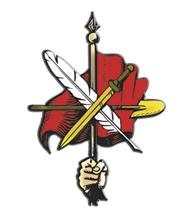 An extraordinary election for community leader was held in Proshian on July 14. The election was extraordinary because mayor and Artsakh hero, awarded with the Battle Cross Order of the 2nd degree of Artsakh, Hratch Muradyan was assassinated.
As much the Proshian residents as society and us were convinced that only a fair and free election would seriously gurantee the smoothing of both the tension and suspicion atmosphere in the village, would contribute to easing the invironment of tension and suspicion in the community and to the full disclosure of the killing. There was hope that considering the circumstances this election would be conducted in a normal manner starting from the candidates until the election itself. Regretfully this election too was conducted with the same logic that previous elections took place over the last years. All the well-known methods were put in motion: administrative levers, external interference, coercion, vote-bying etc. As a result the Republican candidate who was previously defeated by the assassinated mayor gets to win the seat.
This expression of political cynism undermined the election process and deepened tensions within the community. Despite of this situation, we urge all the residents of the Proshian village not to give into possible efforts of creating tension anew and at the same time we assure everyone that we will pursue the full disclosure of Hratch Muradyan's murder and the punishment of the culprit.
ARF-D Supreme Council of Armenia