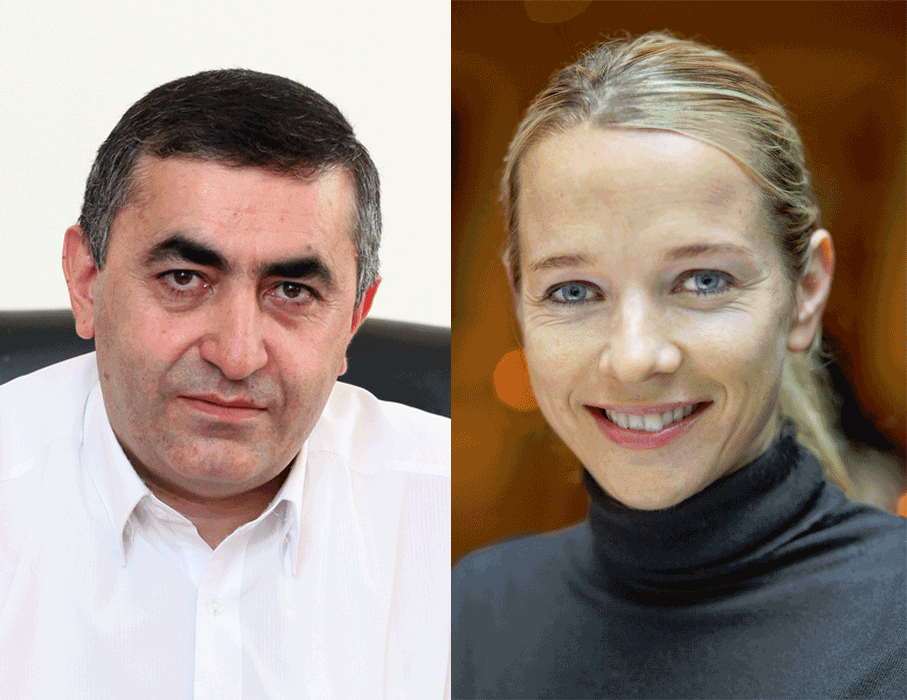 On July 26, ARF-D Supreme Council of Armenia Chairman and Head of the Parliamentary Faction, Armen Rustamyan held a meeting with the Ambassador of Sweden Diana Janse at the party's "Kristapor Mikaelyan" premises. Ambassador Janse who is stationed in Tbilisi and accredited to Armenia, paid a visit to Yerevan in order to have a series of meetings.
Rustamyan presented Janse with the ARF-D positions on domestic developments and on the Armenia-EU relations.
Janse stated that Sweden is interested in fortifying the ties with the Republic of Armenia.
Both sides agreed to periodically hold similar meetings.