The following letter appeared on the ESI Newsletter
Dear friends of ESI,
A few weeks ago, in early October 2013, some 1,300 international observers from 50 different organisations arrived in Azerbaijan to monitor presidential elections. Forty-nine monitoring groups praised the elections as free and fair, meeting European standards. One group concluded that there were "significant problems" and "serious shortcomings."
A new ESI report – Disgraced – Azerbaijan and the end of election monitoring as we know it – examines how this happened, what it means for the future of international election monitoring in Europe and the world, and what might be done to prevent it from happening again.
Scandal in Baku – The parable of the weathermen
To understand what happened in Azerbaijan imagine a situation where it is of great importance to understand what the weather was like yesterday in another part of the world.
You find 50 people whom you can ask, because they were there. Forty-nine people assure you that the weather was sunny with clear, blue skies. One person insists that it poured with rain all day. However, not only is this one person the only trained meteorologist; he also gives you a detailed report, with data on precipitation levels every hour of the day, obtained through measuring instruments put in place weeks ago.
Then you learn that some of them left their houses, saw dark clouds, got wet, returned home soaked … and now assert, with a stony face: "There was no rain". You discover that some have a personal stake in telling you that the sun was shining; members of their family hold shares in the solar panel business, or they have bet money on the sun shining the entirety of that day.
In the end you conclude that whatever the motives for each of them are, not one of them did what the meteorologist had done… go out, look around systematically, measure the precipitation in various places.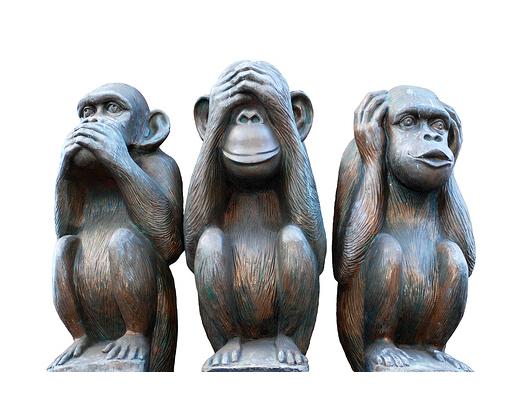 All you need is … an opinion
The meteorologist in this story is ODIHR, the OSCE's Office for Democratic Institutions and Human Rights, perhaps the world's most experienced election observation institution, created in 1991 and based in Warsaw.
The 49 sun-people include a wide variety of groups: the Inter-parliamentary Assembly of the Commonwealth of Independent States. The Parliamentary Assembly of Turkic Speaking Countries (TURKPA). The Organization of the Islamic Conference (OIC). The Parliamentary Assembly of the Black Sea Economic Cooperation (PABSEC). The Independent American Center of Political Monitoring registered in Broken Arrow, Oklahoma. Senators from Pakistan, Italy, the Czech Republic, France. The Berlin-based Society for the Promotion of German-Azerbaijani Relations (GEFDAB). The "European Academy of Election Observation" (EAEO), an NGO set up in Brussels in August 2010. The "Central European Group for Political Monitoring" (CEGPM), an NGO registered in Wurzburg, Germany.
Many members of these groups could hardly contain their enthusiasm as they described how Ilham Aliyev was re-elected as president of Azerbaijan with 85 per cent of the vote:
"The system here is far more transparent than back home [in the UK] … The election might have been fiddled – perhaps in a 'my dick's very big, I've got a huge majority' kind of way – but even without that, if it happened or not, the president won fair and square on the day."
(Nick Griffin, member of the European Parliament and chairman of the far-right British National Party)
"Women's involvement in the political life of the country is a very important step towards the development of democracy. The work of the polling stations was organized at the highest level. The presidential election in Azerbaijan was held in a free and transparent atmosphere."
(Sergio Divina, Italian Senator from the Lega Nord party, focusing on gender equality in describing an election in which ten male candidates competed)
"The election process itself was organized at a high level and meets such standards as in Germany, for example … All procedures stipulated by the law were observed during voting at all the polling stations that we visited. Our team did not notice any irregularities."
(Eduard Lintner, former member of the Bundestag. He was the former chairman of the Parliamentary Assembly of the Council of Europe's Committee for Legal Affairs and Human Rights and later of the Monitoring Committee (until 2007) before becoming a paid lobbyist for the Azerbaijani government)
Griffin, Divina, Lintner and many others who came to Baku – the leader of the Czech Communist Party, a former Estonian foreign minister – are, or were until recently, members of different European parliaments. According to some, this is all it takes for them to be able to assess whether any election meets international standards election. For years the secretary general of the OSCE Parliamentary Assembly, R. Spencer Oliver, an American, has argued that
"parliamentarians, as elected politicians, are by far the most qualified election observers that can be found anywhere."
In 2006, his international secretariat produced a memorandum where it proposed that
"the Parliamentary Assembly should take full responsibility for all election monitoring activities…. The expertise, independence, credibility, visibility and accountability of elected Parliamentarians argue strongly for this approach."
The memorandum also argued that ODIHR, the Office for Democratic Institutions and Human Rights, should "play a subordinate and supportive role."
The tip of the iceberg
So how does ODIHR assess elections? Already in 1994 it was tasked with developing a "handbook for election monitors." A core idea is that what happens on the day of an election is just the tip of the iceberg. Election monitors need to focus on every aspect of an election, from the laws on freedom of assembly and candidate registration to the way complaints are handled long after election day.
A second idea is that long-term assessment is a resource-intensive endeavour. ODIHR usually employs a core team of experts and long-term observers, who arrive in the country six to eight weeks before the day of elections. It then mobilises a large number of short-term observers for the elections themselves.
In the most recent elections ODIHR's core team of 12 experts started work in Baku on 28 August. On 11 September, 30 long-term observers were deployed in regional centres throughout the country. They described intimidation, the imprisonment of opposition figures, a lack of media freedom.
On the day of elections ODIHR fielded 319 observers. They observed voting in 1,151 of the 5,273 polling stations across the country. They found evidence of systemic fraud. While voting was problematic, the counting of ballots was catastrophic "with 58 per cent of observed polling stations assessed as bad or very bad, indicating serious problems."
Chutzpah and the European Parliament's glorious seven
The European Parliament sent 7 people. What this mission lacked in resources, it made up for in chutzpah.
In a joint declaration the European Parliament's head of mission, Italian Pino Arlacchi, and the head of the mission of the Parliamentary Assembly of the Council of Europe, British Conservative Robert Walter, congratulated Azerbaijan on its "free, fair and transparent" elections.
How could 7 European Parliament members disprove the findings of 319 ODIHR observers? Pino Arlacchi explained this to the Azerbaijan Press Agency on 25 October:
"ODIHR consists of so-called experts with no political responsibilities, who were not elected by anybody. So it is easy to manipulate them. Our evaluation has been done on the sense of responsibility, also being parliamentarians we know elections very well, much better than experts who want just to be sure that they will get their next job in next occasion."
Who were these seven parliamentarians? They were Pino Arlacchi (Italy, Head of Delegation), Filip Kaczmarek (Poland), Joachim Zeller (Germany), Evgeni Kirilov (Bulgaria), Norica Nicolai (Romania), Milan Cabrnoch (Czech Republic) and Fiorello Provera (Italy). Strikingly, a majority of the members of the European Parliament's delegation had prior experience in and links to Azerbaijan.
One of them was Evgeni Kirilov from Bulgaria. In September 2012 Kirilov voted against a European Parliament resolution condemning the pardon of Azerbaijani officer and convicted murderer Ramil Safarov. During a NATO-sponsored English language course in Budapest in 2004, Safarov had murdered an Armenian officer, a fellow participant, with an axe in his sleep. Following the murder, Safarov was convicted and sentenced to life imprisonment in a Hungarian prison. Eight years later, in August 2012, Hungary unexpectedly decided to extradite Safarov to Azerbaijan. Instead of going to prison, Safarov was greeted as a hero, pardoned, given back pay for eight years, promoted and granted a new apartment in Baku.
A second member of the group was Norica Nicolai from Romania's centre-right National Liberal Party. In September 2012, together with Evgeni Kirilov, she also voted against the Safarov resolution. In the debate she argued:
"I would like us to stop trying to play games in this case, favouring one side or the other, where we are managing to destabilise a situation in which the European Union ought to be playing a decisive role."
A third member was Filip Kaczmarek, a Christian Democrat from Poland. He last visited Azerbaijan in July 2013, just a few months before the presidential elections, with a group of MEPs at the invitation of Elkhan Suleymanov, Baku's chief propagandist in the Council of Europe.
A fourth member was Fiorello Provera from the Lega Nord, a former member of PACE (2000-2006), and today vice chairman of the EP's Committee on Foreign Affairs. In December 2009, the European Parliament debated a motion for a resolution criticizing the deteriorating media freedom situation in Azerbaijan after two young bloggers were sentenced to imprisonment on trumped-up charges. Provera argued against it:
"All parliamentary groups, with the exception of ours, support a motion for a resolution on Azerbaijan that is harsh and out of step with the partnership initiatives that we have undertaken."
After the 2013 elections in Azerbaijan, Provera explained:
"I know that there is difference between opinion of the EP and that of Council of Europe and ODIHR. Everyone has the right to express his opinion and everyone is responsible for his own point of view."
A broken system
Is election observation all a matter of personal opinion? Can anyone assess any complex election without engaging in long-term monitoring? Without following any clear methodology? Without being in the country for more than a few days?
Can parliamentarians sniff election fraud, simply because they are parliamentarians? This argument is absurd. And yet it keeps being presented as a serious claim. It is an argument that can no longer be left unchallenged by other parliamentarians concerned about the reputation of their institutions, or by international media reporting on such assessments.
ODIHR should expect to be challenged on its judgements. It should be questioned on its methodology. It should be invited to brief the European Parliament and PACE directly. At the same time it should not ever shy away from clear language, lest it betray the hopes of democrats and the values and standards it is set to defend.
ODIHR's emphasis on long-term election observation is central to the Declaration of Principles for International Election Observation adopted at the UN in October 2005. The Declaration of Principles has been endorsed by 45 international organizations. It has not been endorsed by the OSCE Parliamentary Assembly. This has to change.
The crisis of credibility of international election monitoring missions put so visibly on display in Baku in October is not about Azerbaijan. It is about the very future of election observation as an international activity that promotes democracy. It is vital to revisit the facts and analyses behind the different assessments, and to retrace how different groups of observers could arrive at radically diverging conclusions. The relationship between long- and short-term election observers needs to be rethought.
This crisis is about the credibility of some of Europe's most respected institutions. Ilham Aliyev's victory in October 2013, and its scandalous endorsement by most international monitors, offer an opportunity to fix a broken system.
Doing so would benefit not just Azerbaijanis, but all those who believe that democratic elections are celebrations of basic human rights, in Europe and around the world.
Yours sincerely,

Gerald Knaus