(April 18) YEREVAN—The Armenian Revolutionary Federation-Dashnaktsutyun (ARF-D) will not take part in the government that is being formed after the appointment by President Serzh Sargsyan of Hovik Abrahamyan as prime minister. This decision was announced in a statement issued by the ARF-D Supreme Council of Armenia, ahead of its biennial regional meeting, known as the Supreme Convention, which is scheduled to begin Friday.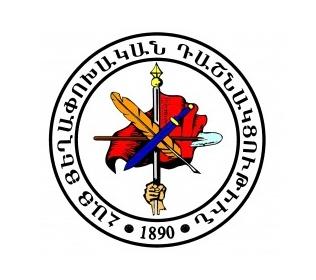 The ARF-D Supreme Council said in the announcement that given its complete responsibility and accountability for the party's policies during its tenure, the body deemed it important to convey its positions regarding the current situation in Armenia prior to the start of the party's Supreme Convention.
"Today, the Republic of Armenia is facing complex domestic and foreign challenges. As a result of the socio-economic policies of the government a significant portion of the population has lost confidence in the future and is demanding fundamental reforms. We are convinced that these issues can be resolved by creating an atmosphere of peaceful coexistence by uniting the social and political forces," said the ARF-D announcement."
"ARF-D has formulated its vision of radical reforms to create a new system of governance, as has been articulated through a seven point political and economic plan. We are confident that the step-by-step yet complete realization of those points will bring the country out of this severe situation and will guarantee the citizens free and prosperous life. We will continuously demand the implementation of our program while aspiring to bring together a wide cross section of the population and political forces," explained the statement.
"At this juncture, the ARF-D Supreme Council of Armenia has implemented the following principles:
1. To not take part in the new government;
2. To monitor the government's actions and activities and precondition our approach and cooperation with them based on its implementation of our proposed program;
3. To continue to work in the opposition field by on the one had aspire to bring together popular and political forces under our national values and our proposed solutions, while on the other hand attempt to keep the country from instability," proposed the ARF-D.
"Our goal is and has been to strengthen Armenia's statehood and to ensure a decent and prosperous life for our citizens," explained the statement.